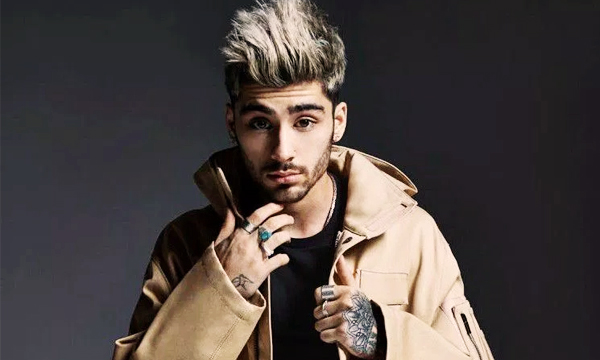 The One Direction singer Zayn Malik had all Pakistani fans overjoyed when they found out the singer's latest album contains an Urdu track titled Flower.
As per the recent review published in New York Times, it was stated; "the producer — Malay — plays a gentle folk-influenced guitar figure, while Zayn exhales deeply atop it and then begins singing with centered but controlled fervor".
The song lyrics to the Urdu track are as follows:
Jab tak is mohabbat ke phool na khilay
Tab tak is dill ko sukoon na miley
(Until the flower of this love has blossomed/This heart won't be at peace)
The singer has several Urdu speaking fans and therefore, Zayn's Urdu track Flower is sought to be the most beloved track.
Zayn is a British-Pakistani, who has previously stated that he knows Urdu since his father is Urdu speaking; The 104-second song is a love song that reflects the singer's heritage and his desi background.
The singer has already won an award for an outstanding achievement in music at the Asian Awards last year; "for making me Asian, and for allowing me to have some sort of effect on the Asian community," said Zayn.
Twitter blew up with the news too!
I can't wait to hear the rest of the songs💜 #MindOfMine

— zayn (@ZaynsCore) March 19, 2016
@zaynmalik people from all around the world are super excited to listen to #MindOfMine 🙌💋❤

— amiraaa (@floweryniam_) March 24, 2016
https://twitter.com/MakeYouKnowLove/status/712786720698343424
Ex One-Directioner Zayn Malik has finally dropped his much anticipated first solo album to the delight of fans – exactly one year after his shock departure from the popular boy band.
Malik, who left One Direction (1D) in March 2015 to explore his own musical direction, dropped his album "Mind of Mine" at midnight on March 25 – marking the one-year anniversary of his decision to split from the group.
Here is the album- Listen to the tracks below:
The album contains 17 tracks, including his popular first single "Pillow Talk", which debuted at No. 1 on the Billboard Hot 100 and on the Official U.K. Singles Chart (via Billboard).
Other previously released songs, such as "Like I Would," and "It's You" also feature on the record, in addition to his latest single, a slow jam titled "BeFoUr", which he released on March 17.
"Mind of Mine" has so far been extremely well received, with Malik's fans taking to Twitter to congratulate and praise the singer on the first full album of his new solo career.
The full "Mind of Mine" album by Zayn Malik is now available for streaming at Spotify.
Stay tuned to Brandsynario for more.