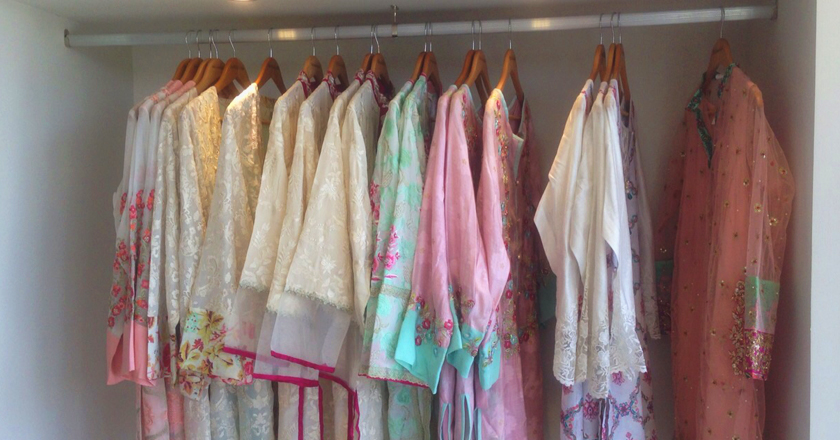 By Yasin Ansari
Lahore based leading couturier, Zara Shahjahan now come to the mega city Karachi. Zara Shahjahan is recognized for her couture brands Prêt, LuxePrét and Coco, which are very popular amongst fashion enthusiasts. The brand's new standalone retail megastore in Karachi is located in the prime shopping spot of Bukhari Commercial on main Khayaban-e-Shujaat, DHA.
The brand's first standalone outlet in Karachi features spacious changing rooms, personal store assistants and a warm, welcoming retail environment. The outlet will retail all the products by Zara Shahjahan. In addition, the store includes a specialized bridal studio that will be operational later in the month. The brand's independent Spring / Summer 2015 Lawn Collection launched only a few months ago.
In a recent tete-a-tet, the gorgeous fashion designer talked about brand's expansion program and its e-portal. Zara said, "Having received a significant positive feedback from our patrons in Karachi, we felt that the time was right to expand our footprint in the metropolitan city and increase the accessibility of our label. Furthermore, we strongly believe that our label's signature aesthetic is one that is well suited to and will be appreciated by the Karachi market."
Commenting on E-portal, she explained, "Our new E-portal is also a product of our growing local and international demand, and is an endeavor to provide our patrons timely updates on our latest developments while at the same time facilitating a user friendly and convenient online shopping experience."
Zara Shahjahan is an established fashion label in the world of bridal couture, high-street fashion and luxury prêt and has been designing aesthetically appealing and quality ensembles for over 10 years. Zara's fashion sensibility paired with an eye for detailed work and patterns has led her to produce premium clothing that has been showcased in many of Lahore and Karachi's major fashion shows as well as abroad in countries including India and UK.