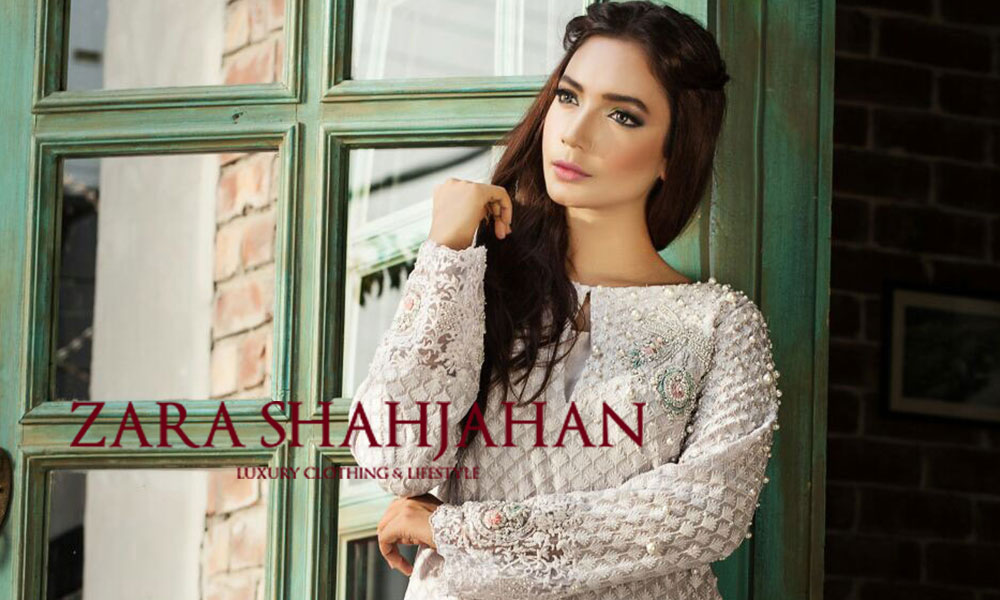 Ladies pack up your wallets and defy heat this Eid with Zara Shahjahan ; yet once again it has enthralled the spectators by coming up with six exquisite lines dedicated solely to Eid this summers. As this is the most anticipated time of the year these six Eid lines is what every woman can dream of ,walking in the store is like stepping in one's walk-in closet, as you will find something for everyone.
With a touch of classy modern blended with eastern hues luxury prêt is an excellent choice for those who want to awaken the marlin living inside of them. If you want nothing but to indulge in pure elegant eastern madness then the revival of chikankari by Zara Shahjahan is your best bet.
It has not only invigorated the art of chikankari but has valued both modern and classic elements to it. These kurtas are quite breezy and with added novelty they come with floral finishing and pearl embellishments. Pairing them up with the floral pants, which are available at the Zara Shahjahan stores, will be cherry on the top.
But if you want to glam it up on Eid and  go totally over the board with all that glittery craziness ; then to glisten that Eid element Zara Shahjahan has brought exclusive fashion forward lawn based in a full of life color palette.
The pastel hues exquisitely jeweled up with ethereal embroidery surly stands out the sophisticated element of the line. The use of Swarovski brings out the exclusive nature of the designs and is perfect to add that much needed sparkle to the Eid day.
The Eid lawn will be available in unstitched 3 piece suites in attractive price points ranging from PKR 6,595 to PKR 8,595.