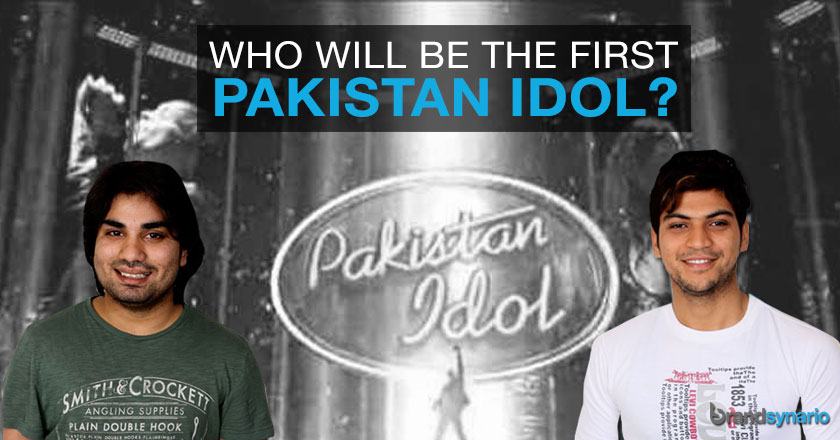 With hearts pounding, adrenaline rushing and tension in the air, the time has arrived for the nation to give its ultimate verdict for Pakistan's Idol "Dil ki Awaz". 
The voyage that began with thousands of voices from all over the nation is about to reach to its end with its final two contestants: Muhammad Shoaib and Zammad Baig.
The audience is now torn between Hadiqa's "Fighter jet Shoaib" and Ali Azmat "Ustaad Zamad Ali Khan Baig."
In no time, Pehshawar's Shoaib won the hearts of his fans with his jolliness and million dollar smile. His radiates optimism and passion in all his performances like no other contestant does.
Through out Pakistan Idol's journey, Shoaib went through immense criticisms, groomed himself and has now visibly evolved as a performer. With his husky yet soft voice, Idol's Pathan boy can make his audience move dance and sway along with him to every tune.
Watch how Shoaib rocked the audience on the tunes of 'Na Na Na Na Re':
On the contrary, the Lahori Lad Zamad always steals the show with his confidence and raw touch to all the melodies he sing. Be it Bhangra or a Sufi genre, Baig has almost flawlessly aced every tune he has performed on the platform.
Often compared with the late "Nusrat Fateh Ali Khan", only Zamad possesses the art of magically resonating a song's feel over the audience, while he himself goes in a trance while he sings.
Watch how Zamad mesmerized the audience with the classic Qawali performance on 'Ye Jo Halka Halka Surror Hai':
While critics claim Zamad as more "Sureela" over his opponent, Shoaib has been termed a pro at making the audience move to every beat of his song.
With the result just two days away, Pakistan has now its finger crossed for the ultimate crowning of "The Idol" worth a recording contract from Geo TV, Rs2.5 million and Honda City Aspire 2014.
So whose are you voting for? Share with us in the comments below.