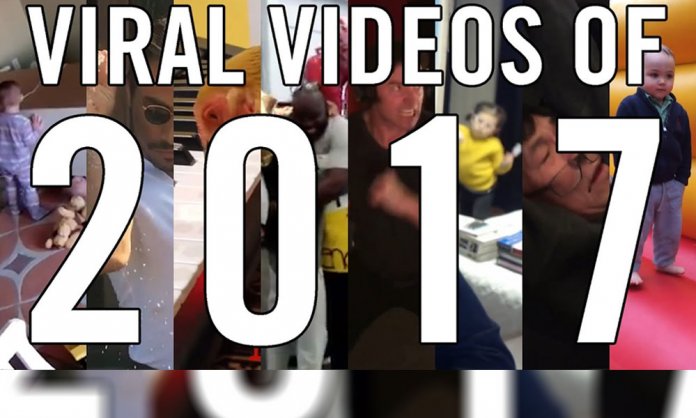 Viral videos have cracked us up countless amounts of times. From a baby's reaction to an adult's prank to bloopers, viral videos have won hearts all around the world.
YouTube has shared a list of their top 10 viral videos which have broken the internet in 2017! Check them out!
10. BBC's Interview with the Unexpected Guests
BBC was conducting a serious interview with Korean Foreign Expert Professor Robert Kelly when all of a sudden a child is seen walking into the room dancing. Kelly is seen moving the child but the second baby appears at the door in a walker. Then, out of nowhere, a woman comes running inside trying to get a hold of the kids! Check it out!
https://www.youtube.com/watch?v=Mh4f9AYRCZY
9. In A Heartbeat – Short Animated Film
In a Heartbeat is a short animated tale by Beth David and Esteban Bravo. The movie is based on a boy who has a massive crush and cannot control his heartbeat everytime he sees them. The boy is too shy to express his feelings so his pondering heart helps him win his love.
https://www.youtube.com/watch?v=2REkk9SCRn0
8. 

History of the Intersection World
Bill Wurtz is known for his short animated videos, however, his intersection world video has caught the biggest attention. The video teaches world history in 20 minutes, however, there is a bit of foul language used in it.
https://youtu.be/xuCn8ux2gbs
7. Inauguration Day
A video of mimicking has taken over YouTube! Someone tried to lip read dialogues for Obama, US President Trump, former President Bush, and others. Check it out;
https://www.youtube.com/watch?v=gneBUA39mnI
6. Lady Gaga's Pepsi Zero Sugar Super Bowl Halftime Show
The performance of the famous singer Super Bowl seems to win the hearts of the people, which has been seen more than 37 million times!
https://www.youtube.com/watch?v=txXwg712zw4
5. Ed Sheran's Carpool Karaoke
https://youtu.be/ckdsJ-LaCvM
4. Darci Lynne: 12-Year-Old Singing Ventriloquist
https://www.youtube.com/watch?v=rk_qLtk0m2c
3. 

Ping Pong Trick Shots
https://youtu.be/UeG1ftTmLAg
2. Shape Of You | Kyle Hanagami Choreography
https://www.youtube.com/watch?v=Kl5B6MBAntI
1. Until We Will Become Dust – Oyster Mask
This year's YouTube's most viral video is 'Until we will become dust' with over 183 million views and counting! The Mask Singer is produced in Korea, Thailand, Vietnam and China.
https://www.youtube.com/watch?v=8rRfqWcz-mw
Stay tuned to Brandsyanrio for more news and updates.