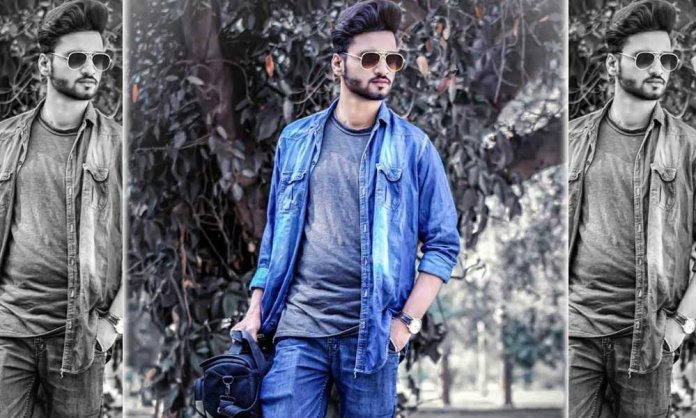 They say that laughter is the best medicine-but who knew that in order to make his fans and followers laugh, this young YouTube star would have to give up his life. Rising YouTube vlogger Rana Zuhair passed away after a prank went horribly wrong!
Zuhair was a part of a trio with his friends Abdul Saboor and Hasnat Ali. The three boys shared several prank videos on their channel titled as Lahoori Vines. However, while pranking residents pretending to be a ghost, Zuhair was shot which proved to be fatal.
Reportedly, the friends got into a fight with a family while trying to scare them. One of the individuals present at the time opened fire at the boys, instantly resulting in the death of the boy.
His friends were taken into custody by the police following the horrific incident in a park near Lytton Road. Social Media has been left flabbergasted after the news of Rana Zuhair's death broke out.
Many other YouTube stars and celebrities mourned the loss of the youngster on their official accounts.
https://youtu.be/Q1SgnSk-59Y
Pakistani Celebrities Speak-Up About Rana Zuhair's Death
Young YouTubers/Content Creators , please be careful and do not attempt pranks in random areas and people. Pranks are only fun and safe when you do it with people you know. All those videos look easy because many people work behind the camera for them #BeSafe God bless this kid https://t.co/8gF1f8JxAd

— Ali Gul Pir (@Aligulpir) December 26, 2018
Just heard the news about prankster who got shot. Unfortunately he was a beginner kid and didn't understand that 99% of successful pranksters have staged / fake / scripted pranks. Real ghost prank karne ke chakkar me waqai ghost ban geya. May God Give his family sabr. Ameen. RIP

— Saad Ur Rehman (@duckybhai) December 26, 2018
A YouTuber from Lahore got shot to death while recording a prank. pic.twitter.com/69iS94cSKm

— Puffin Man (@junaidakram83) December 26, 2018
https://youtu.be/cT_D9x0TB-E
Please be careful while playing such pranks on unknown individuals. There are certain precautions which are needed to be taken. Also, we need to keep a check on our temper, a small mistake can haunt us for life.
Stay safe and stay tuned to Brandsynario for more news and updates.