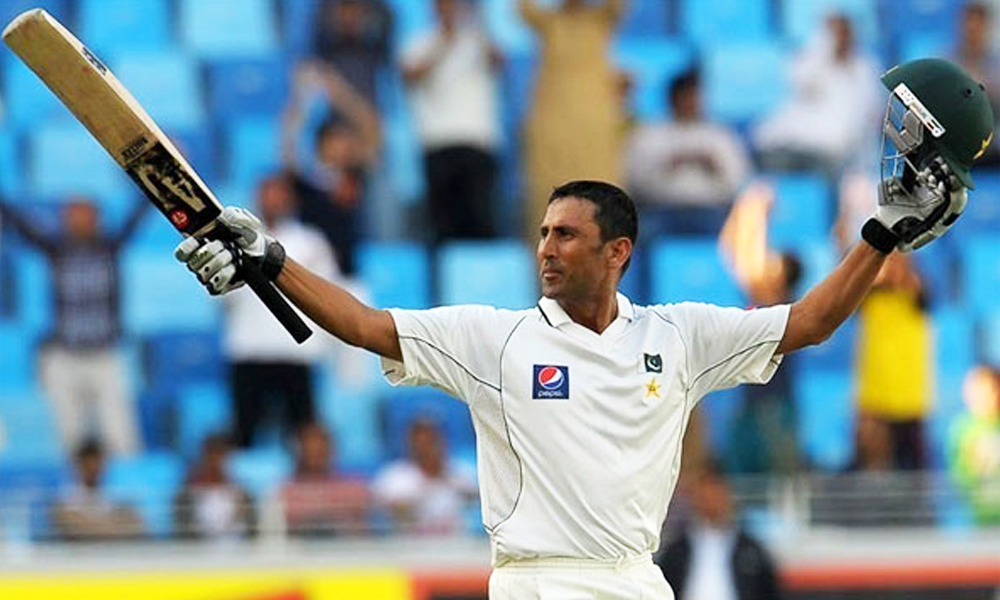 A humble vaudevillian veteran, cast vicariously as both victim and villain by the vicissitudes of fate. The only verdict is vengeance; a vendetta, held as a votive not in vain, for the value and veracity of such shall one day vindicate the vigilant and the virtuous.
You may call him Y: that's Younis Khan. I'm more of an advocate of Younis Khan than I have been an advocate for say Gillian Anderson, but that's another story featuring pantsuits and redheads.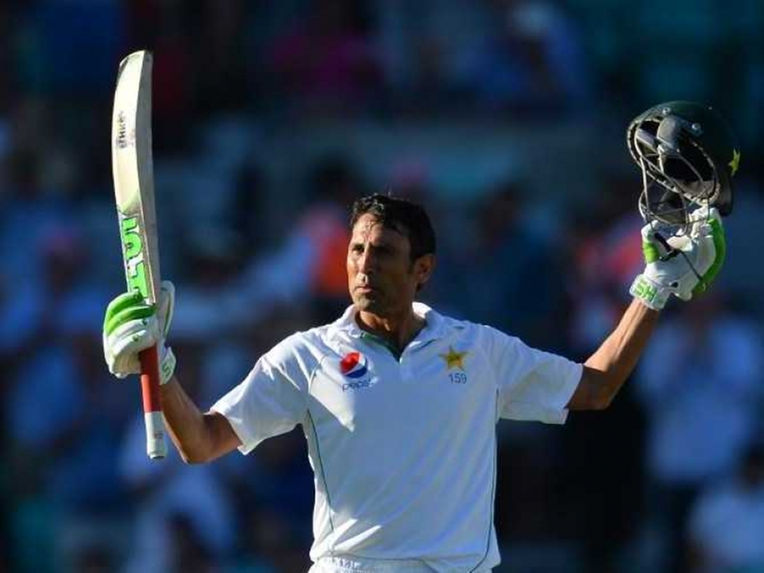 Coming back to the man now. Younis, unlike so many others, can be perfectly described in for two phrases, idioms for the snobby educated reader.
Cometh the hour, Cometh the man.
Doesn't matter how hard you hit, it's how hard you can get hit, and keep moving forward.
Some would perhaps say, poetic justice. I would go a step forward and say he does what he does because he's all heart. That's all he's ever had. Less in talent, less in flair, less talked about but what does one say about Younis Dada.
Watch video of a stunning catch by Younis Khan- One of the glorious moments in cricket history:
A coinage, I say in reference to a cricketer and a sportsman I admire a great deal. He comes from a generation, where ugly is the new cool. Rugged by nature and Pathan Warrior by heart, a combination to die for. Regardless, the result of this game and an incumbent series win on the cards, Younis has done more for a generation, where his enhanced talent rich, paparazzi prone predecessors could ever do. Earn respect via actions.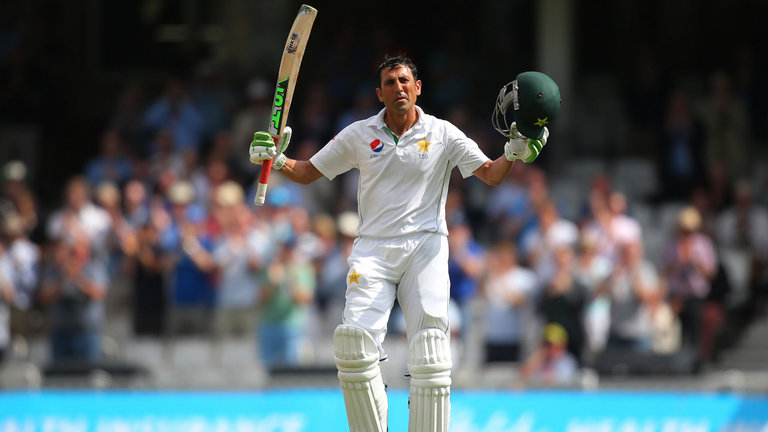 Youngsters in the team have an enormous love for him, respect him like an elder brother. To see the dressing room today, was very refreshing. That normally happens when Younis does something of note. He's like a binder, a glue, to keep the side and the boys intact. Forget technique, the lads can learn a lot more from him about attitude and life.
Mohammad Hafeez Becomes Highest Earning Pakistani Cricketer 2015-16
There were in numerous detractors during the recent England test series, but deep down they knew they would be proved wrong. And prove Younis did. He came out, better prepared, at poise with a stance lower than usual he used in the first three games. There was no hopscotch at the Oval.
https://www.youtube.com/watch?v=Eh1I2mqmoMc
A phone call by India's former captain, Mohammad Azharuddin must have helped in sorting out some technical issues but it was the credit Younis gave Yasir Shahs brief stay as night watchman the previous day.
To acknowledge an innings from a tail-ender shows me his humility, dedication, and courage. To him, our great game of cricket owes a lot. For now, we must wish him well and hope he continues to bat out the day for us, for a few more years from now. Thank you, Younis, thank you.
Younis Khan –International /Domestic Statistics
Batting and Fielding Stats
Details
Mat
Inns
NO
Runs
HS
Ave
100
50
Ct
Tests
108
193
17
9456
313
53.72
32
30
123
ODIs
265
255
23
7249
144
31.24
7
48
135
T20Is
25
23
3
442
51
22.1
0
2
12
First-class
216
360
40
16396
313
51.23
54
60
224
List A
345
327
34
9865
144
33.66
12
64
192
Twenty20
83
78
17
1864
71*
30.55
0
10
34
Contributed by Nasr Saeed. 
Born and raised in Karachi, he is the eldest of the three in the family. Son of a Hotelier and an Educationist (mother), Nasr is a cricket fan since Javed Miandad's last ball six in Sharjah in 1986. He was associated with the banking industry since the last 13 odd years before joining the Advertisement world.