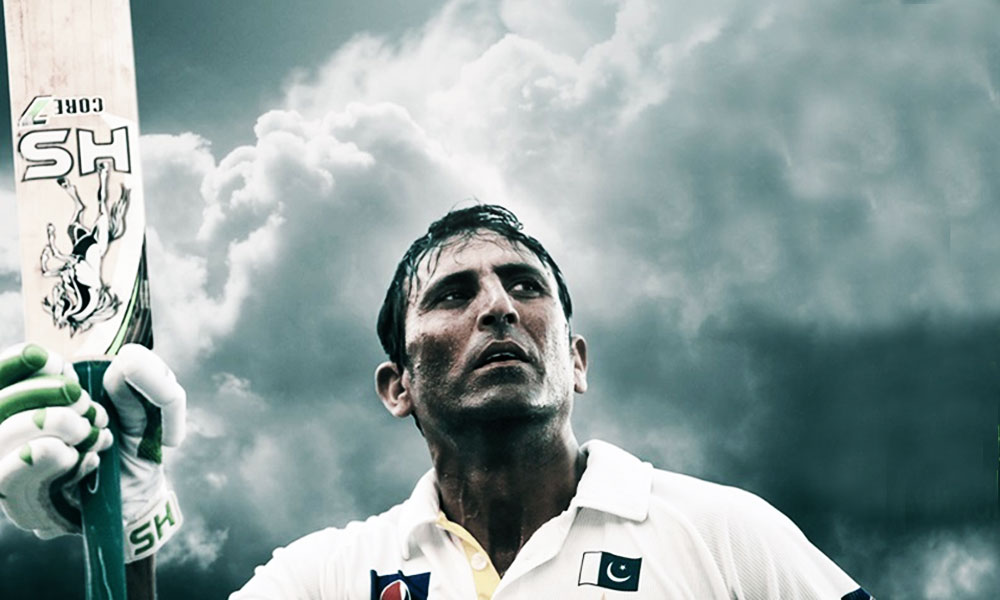 I write this article with an extremely heavy heart and maybe I just let out a little tear. With Misbah's recent announcement we now have Younis Khan making way for the youngsters in Test cricket.
There can be a lot written about Younis Khan, I would describe him as the good, the bad and the ugly. He has been the unsung stalwart of our test side for more than a decade and one of our safest hands in entirety.
"Every player has to retire one day. Excellent cricketers bid adieu to the game but the show went on. I will continue to serve Pakistan after my retirement. I was under a lot of pressure, getting calls from everyone. But there comes a time in a player's life when they have to make a decision.
I have always tried to keep my head high and serve the way a Pakistani player should serve his country. Those who know me, know that I have tried to serve Pakistan the best [I could] and take Pakistan one step forward. If I have made any mistakes, I hope they will be ignored."– Younis Khan
Not exceptionally talented like his illustrious colleagues but he had something about him, he absorbed the traits of all the greats, in different eras. He had the street fighting ability of a Miandad, the elegance of a Yousof, the Inzi determination, the poise of Anwar and the feline agility of a Zaheer Abbas.He has shown this generation what one can achieve through hardworking and determination.
He has shown this generation what one can achieve through hardworking and determination. Hailing from a region, where you associate the men being "khar dimaagh", Younis made no bones about being anything else. Always his own man, and having an opinion shared by few in the power circles. It's cost him I would say 2000 odd runs and a tally which could've concluded with 150 catches.
"I will remain in contact with cricket in some form or the other,"– Younis Khan
Though he shall remain on the summit of the mountain for Pakistani batsman for what I would like to think a decade or more, we should be indebted to him for the legacy he has left behind, some fine young players have grown under his tutelage, and he is the other Khan who got us a world title in England 2009. All I can say to Younis Khan right no is a sincere ode of thanks for his services to cricket and for leaving a mark on me and several others that "what can be imagined, can be achieved".Advous you
Advous you lil beauty, you're a hall of Famer in my book. Some of his great tests match batting /oscar winning performances include the following:- 1. 267 against India at Bangalore. Helped Pakistan level the series. The gutsiest innings I've ever seen. 2. 214 against England at the Oval 2016. Epitomising the fact "cometh the hour, cometh the man". Series levelling performance. 3. 200 against Australia at Dubai 2014. When everyone was calling his career was over, he showed his famous Pathan warrior zeal to shut his critics up. 4. 171* against Srilanka at Colombo. Chasing and guiding Pakistan to a series win.
Stay tuned to Brandsynario for more news and updates.
Farewell Misbah ul Haq: Reign of the 'Tuk Tuk' Era Comes to an End
---
Contributed By: Nasr Saeed
Born and raised in Karachi, he is the eldest of the three in the family. Son of an Hotelier and an Educationist (mother), Nasr is a cricket fan since Javed Miandad's last ball six in Sharjah in 1986. He was associated with the banking industry since the last 13 odd years before joining the Advertisement world.