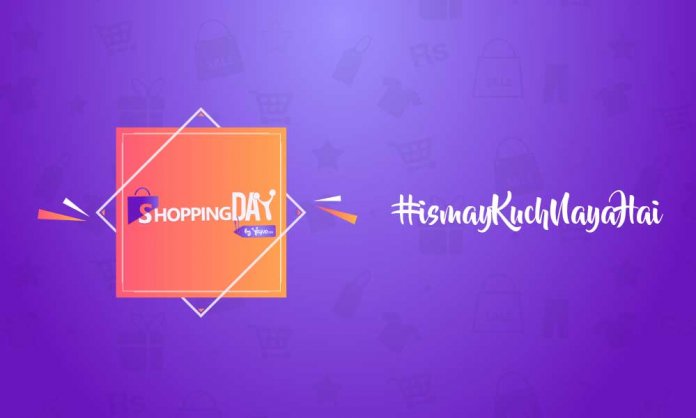 Around two years ago in the month of Ramadan, Yayvo started this one-of-a-kind marketing campaign where mysterious #IsMay boxes were sent to fans. As expected, the hype and curiosity propelled the campaign to new heights.
It was so successful, that they returned the next year in May 2018 to celebrate the true spirit of Ramadan and sharing. The campaign evoke emotions and a sense of realization for the under-privileged.
The bloggers, celebrities and influencers quickly became part of the movement and started the countdown for 'ismay ab kia ha?' Soon People started sharing their thoughts about the box as it became the hottest trend on social media for 7 days straight!
What is the IsMay Box?
Inside the IsMay boxes, there are all sorts of items including tech, fashion, garments, discount vouchers and much more.
The best thing is that you can add it to your cart for free! However, there is a catch. The box is locked behind a secret. So you have to wait for a few days to see what you receive. That mystery only amps up the excitement and makes for a memorable experience.

The Mystery Box is back but this time #IsmayKuchNayaHai
Last year the quantity was limited and only a few got the chance to experience this unique event. This year, Yayvo is promising something bigger as indicating with their hashtag, "Ismay Kuch Naya Hai".
We do know that three things can be expected: Free Gifts, Discount Vouchers, and special products of worth up to PKR 50,000. However, what are the gifts? What are those products worth up to PKR 50,000? We can't help but speculate what could be brewing in the minds of the passionately pagal marketeers at Yayvo.
To enter the contest, follow these steps:
Step 1: The boxes are divided into 3 categories: Men, Women & General
Step 2: Choose your favorite #IsMay Box
Step 3: Add your preferred box into the shopping cart & proceed to checkout
Step 4: Select cash on delivery as your payment method so that the prices of the boxes will turn to Zero.
After completing all these steps, wait patiently to find if you are among the lucky winners of this year's #Ismay Box.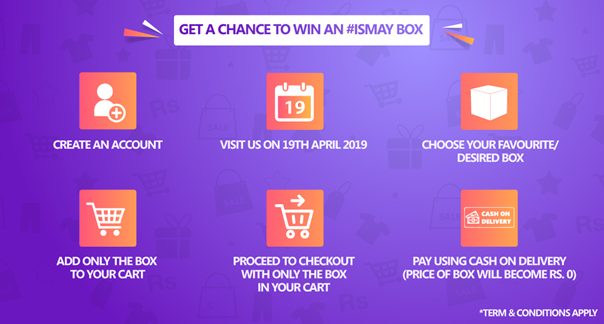 The Men's boxes are colored Mustard and will include accessories for men and a treat for techies. Women will be have a chance to experience the various fashion and beauty items found in the Red box. Finally, the Black box will have all sorts of goodies and vouchers.
These boxes are going live on Friday 19th April 2019 with Friday Favorites sale. Here's a short timeline of a few more key dates that you should look out for: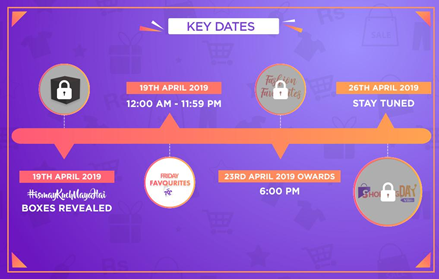 Hurry up and mark your calendars folks! Don't miss this chance to win this year's #Ismay Box.