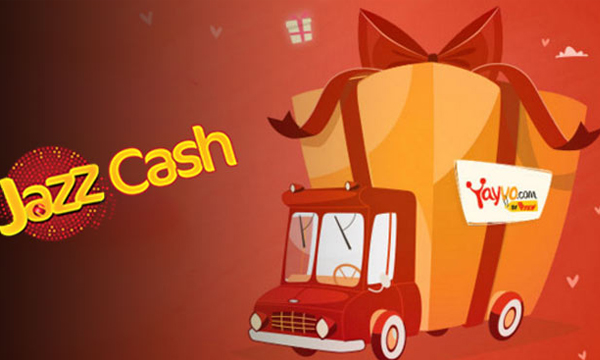 299 views
As Pakistan is bracing for the Black Friday Sales being held on various online shopping websites, shopaholics are getting a chance to buy items they have longed for a while. Black Friday sale in other countries is usually the start of the shopping season, with outlets slashing regular prices of items. These items range from fashion accessories to technological gadgets to household appliances.
However in other countries, people have to wait in lines for hours before the stores open. And even then there is no guarantee they will find an item they are looking for. The Black Friday sale on Yayvo on the other hand, is all about the enhancing the customer experience. All customers have to do is have a shopping list and Yayvo takes care of the rest.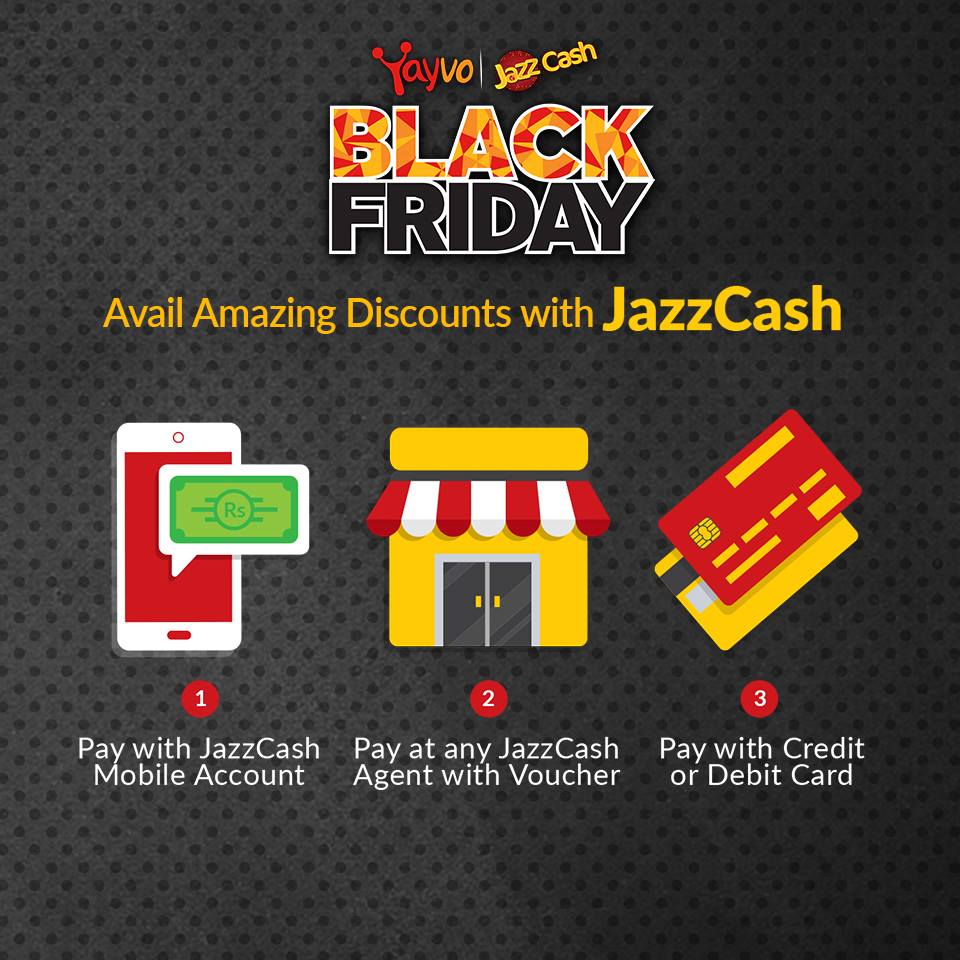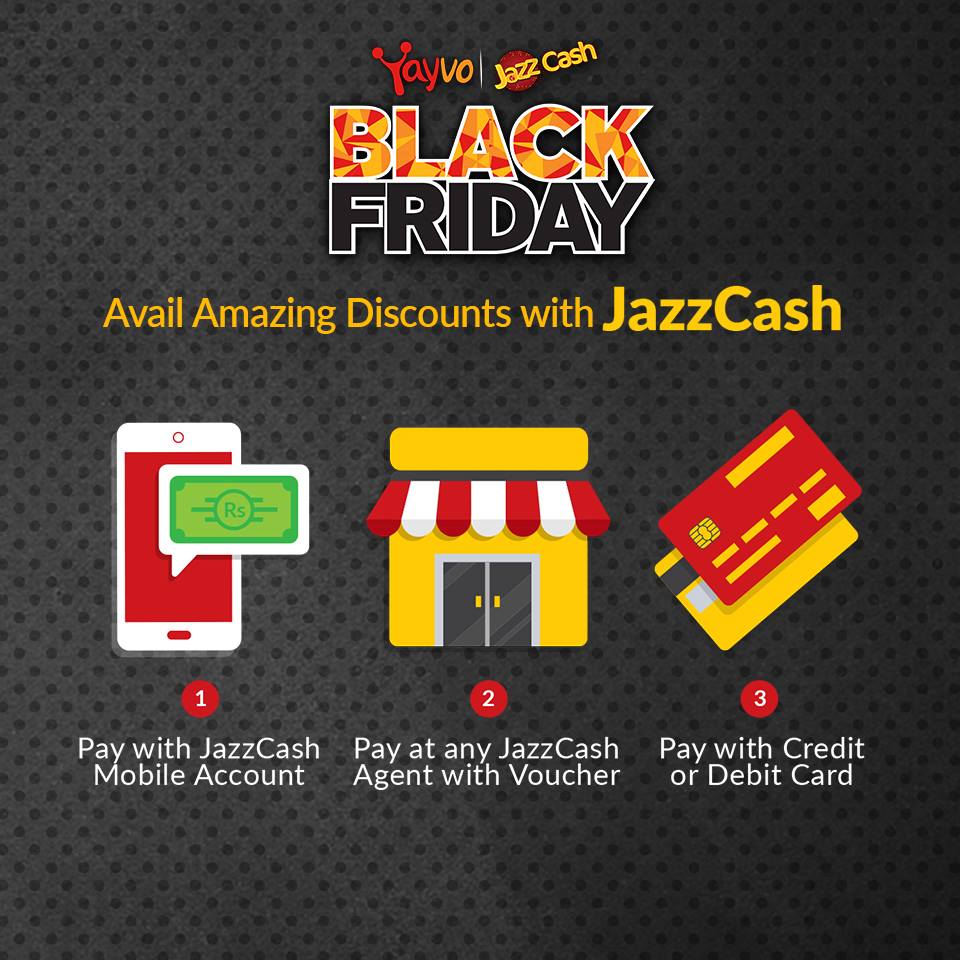 The easy to use website allows instant access to over 10,000 products in every category with amazing discounts. Shoppers can avail an additional discount on the items by using Jazz Cash. People have sort of gotten used to the idea of buying items online. The process of online shopping is not only convenient, it allows the buyers to pick, choose and compare a product with similar items. That is why online shopping has become the preferred option for most, and many outlets now offer online shopping.
However for the first time in Pakistan Yayvo allowed interested customers to buy Honda CD 70 bikes through its platform. Getting motorcycles with such ease is not even possible on game shows. They too have long never ending procedures. But with Yayvo Black Friday, all buyers had to do was add the bikes to cart and check them out and pay cash at the time of delivery. Buying a bike was never this easy!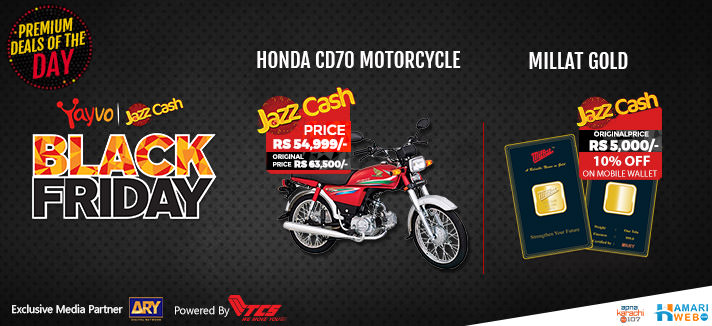 Another premium product that was available on Yayvo.com for Black Friday that no one else sold ever was gold. Already on discounted prices, customers enjoyed additional discounts by using JazzCash mobile wallet.
Once shopping is complete, customers have to wait for days until products are delivered, but TCS Hazir is now offering their Blazing Delivery service to Yayvo Black Friday customers. Using this option they can get selected products delivered to them within 120 minutes at no additional costs. This facility is available in Karachi, Lahore and Islamabad. Still unsure how it works? Check out this video.
https://www.youtube.com/watch?v=2ctbGLAXH_E&feature=youtu.be
Have you been waiting to buy a new phone? Worry not. Hazir Mobile deals are now live on the website and customers from Karachi, Lahore and Islamabad can order and receive their brand new handsets in 120 minutes using Hazir delivery service. It clearly doesn't get better than that!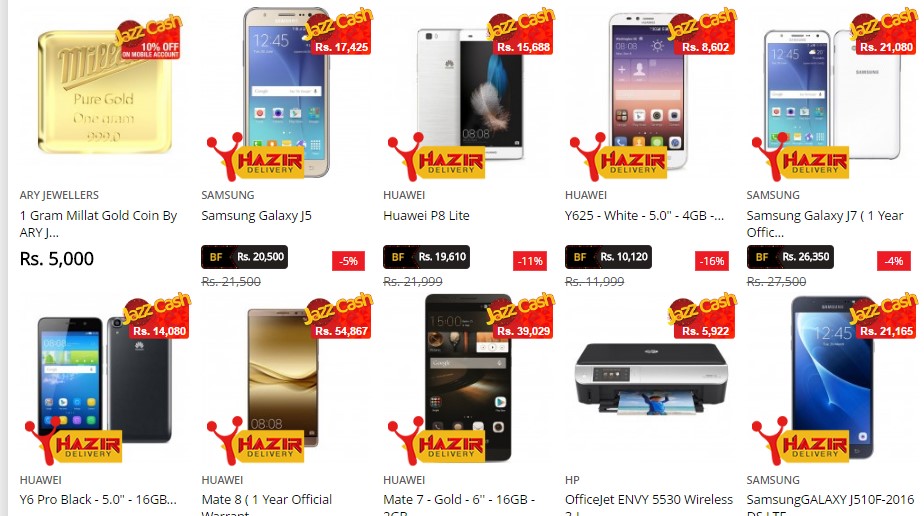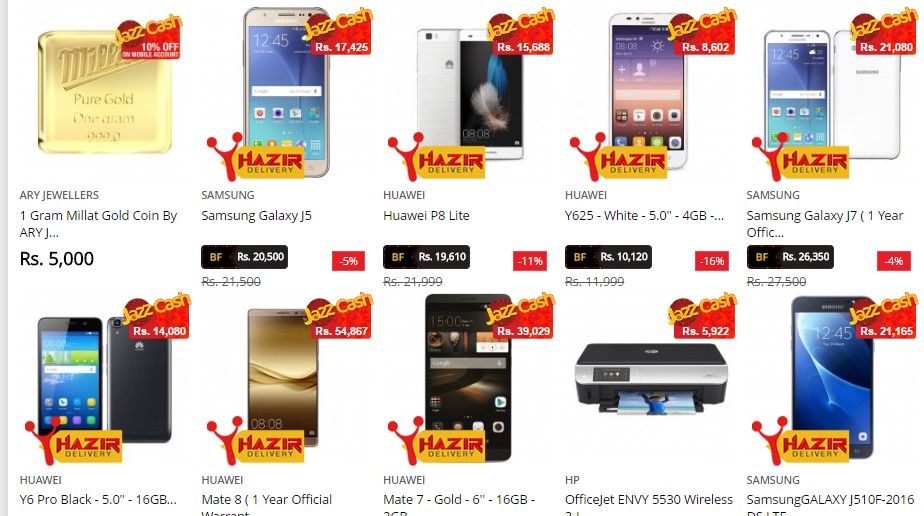 Check out all the live deals here. https://yayvo.com/black-friday