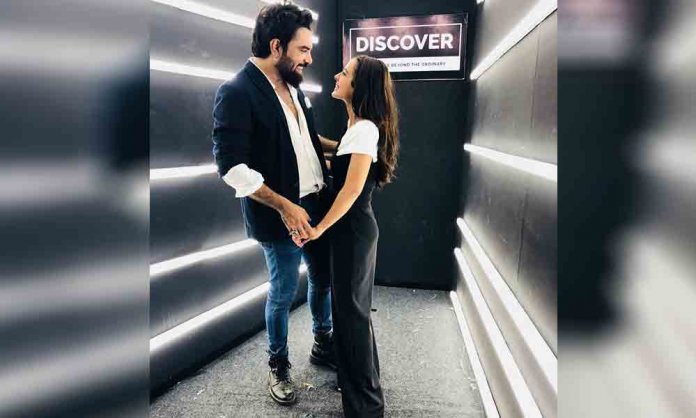 Yasir Hussain and Iqra Aziz are one of the hottest couples in the entertainment industry and their relationship rumors are making all rounds around the internet.
Their relationship rumors started last year and now it seems like the duo is all ready to take their relationship to the whole new level.
And, we have to say, whenever we spot them together, they always look like a couple much in love.
Earlier this week, Yasir Hussain posted a picture in which Iqra Aziz can be seen all bent down on her knees and proposing him with a flower.
Iqra Aziz's Romantic Proposal For Yasir Hussain Has Left Everybody Surprised!
Everybody got so excited and started pouring their best wishes to them!
However recently, Yasir Hussain denied that he is seeing anybody and said that he is currently single.
During an interview with Momina Sibtain, the actor was asked about his relationship to which he blushed and replied:
"I am single".
However, the hostess was quick to cross-question him and was sure that Yasir was lying.
Moreover, Momina probed even further and asked Yasir if Iqra or any other girl proposed him, so how he would like to be proposed to. The actor replied:
I haven't thought about it
Won't believe us? Watch the interview by yourself! 
https://www.youtube.com/watch?v=G2XaMy3XpQY&feature=youtu.be
Well, it broke our heart a bit! Is Yasir telling the truth, only time will tell!
Have something to add to the story? Let us know in the comments section below.
Originally published on Veryfilmi.com