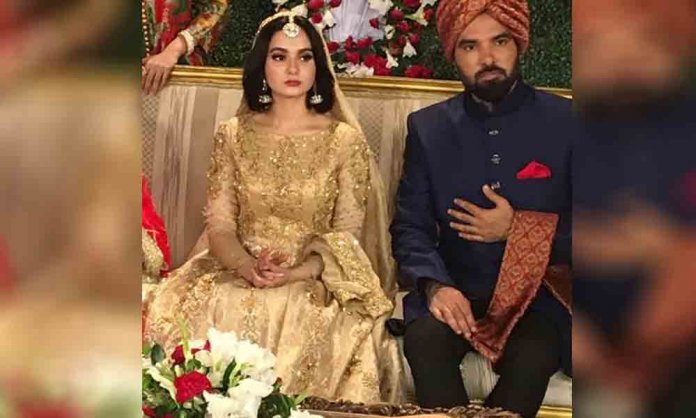 Yasir Hussain is often under fire for his comments gone wrong. The actor has a history of gaffes that landed him in trouble and invited the wrath of social media.
Hania Aamir Takes a Dig at Shaan Shahid in a Cryptic Comment
Yet another such episode happened and unfortunately, this time his close friend Hania Aamir became the target of one of Yasir's controversial quips.
Here's What Happened!
We all know how Hania's post opening up about her acne and smashing beauty standards made waves on Instagram.
After all, it spoke for most of the Pakistani women and the starlet won hearts for being truly real about her skin.
However, Yasir Hussain reacted to her message in an entirely different manner.
During a question-answer session with his fans on Instagram, the actor called Hania 'Danedar' in light of her opening up about her acne troubles.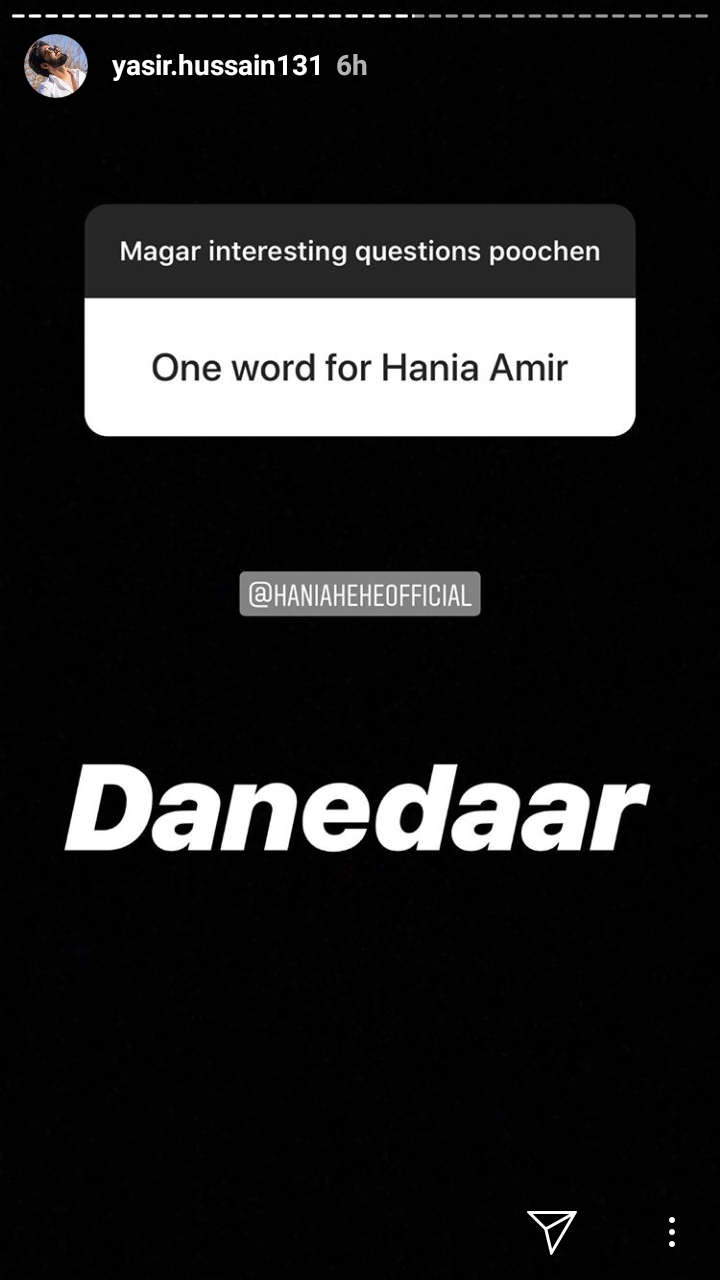 Clearly, his response was bound to irk many, including Hania who didn't shy away from strongly hitting back.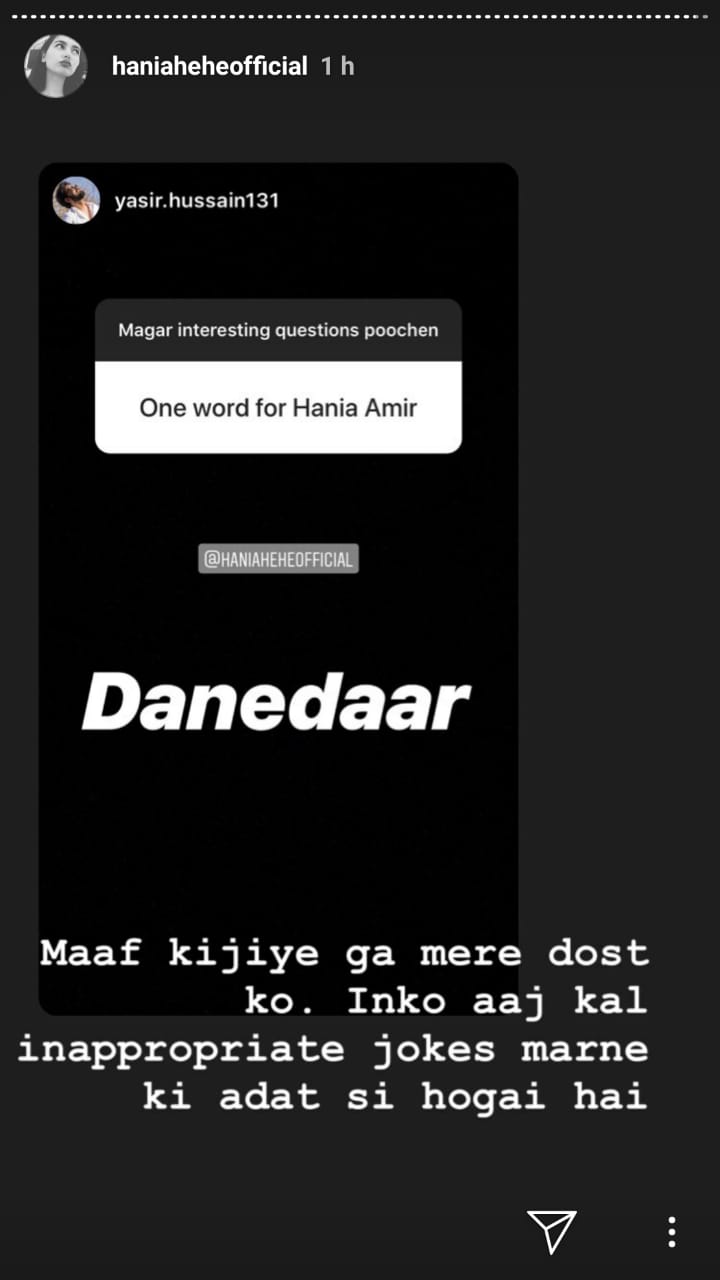 Taking a dig at Yasir, Hania stated:
 'muaaf kijiye meray dost ko. Inko aaj kal inappropriate jokes marni ki aadat hogayi hai.' 
She also stated how such jokes about serious issues are wrong on so many levels.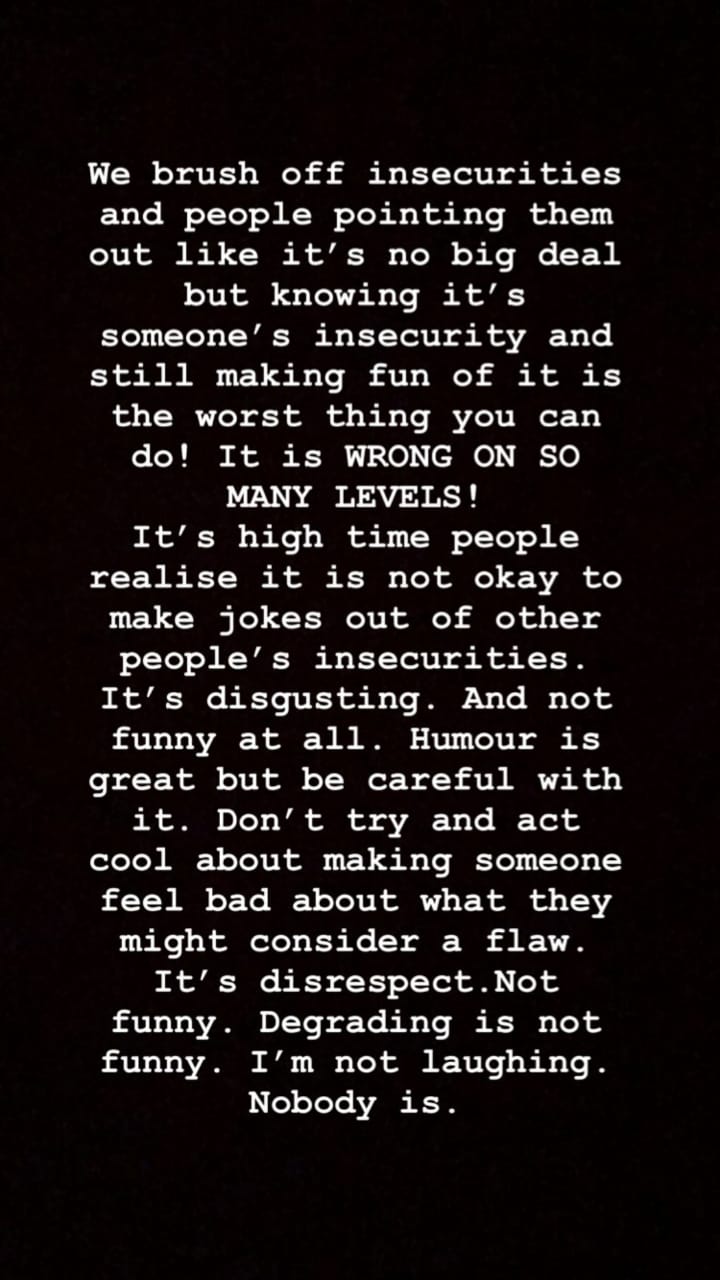 However, this did not end here!
Yasir went ahead and shamed Hania even more while defending his joke.
Acne ko Urdu Mein Dana Kehtay Hain Burger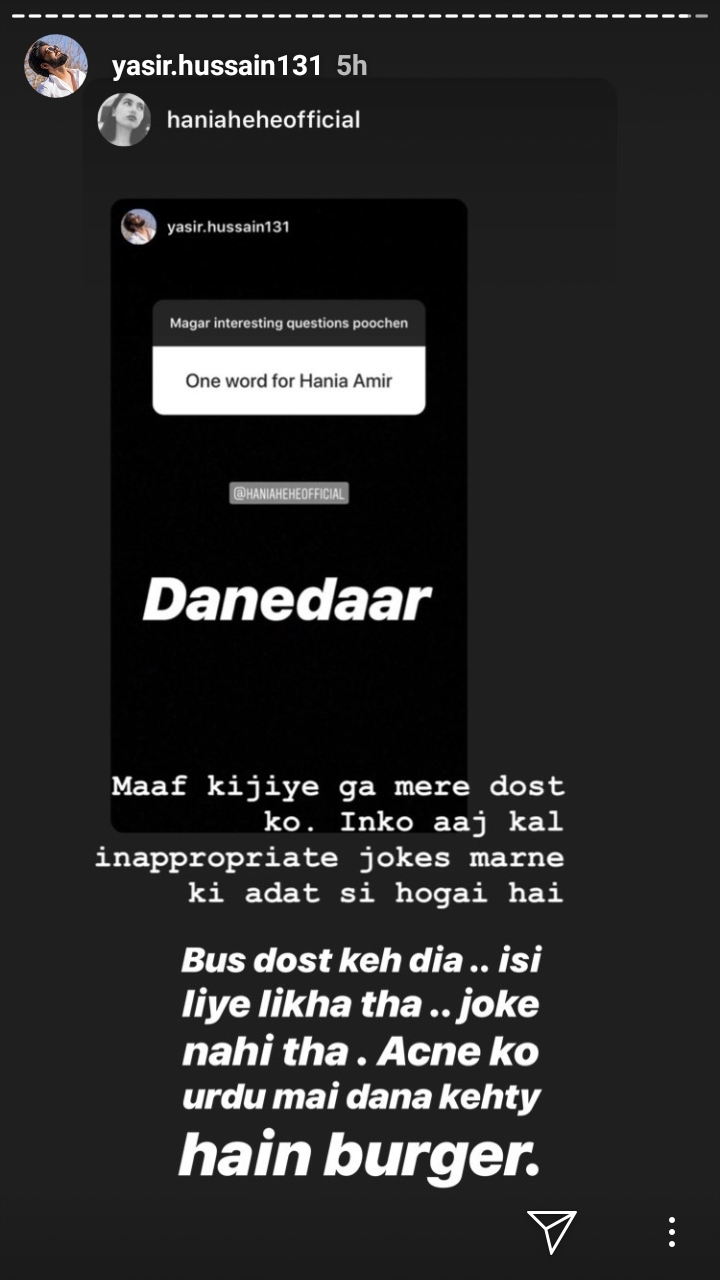 Asim Azhar Takes a Cryptic Dig at Yasir
We all know Yasir and Asim are more than best friends. The two have been often spotted together and they enjoy a high level of camaraderie.
Taking to Instagram, Asim took a subtle dig at Yasir and wrote to Hania:
"proud of you. Don't Let Anyone Tell You Otherwise"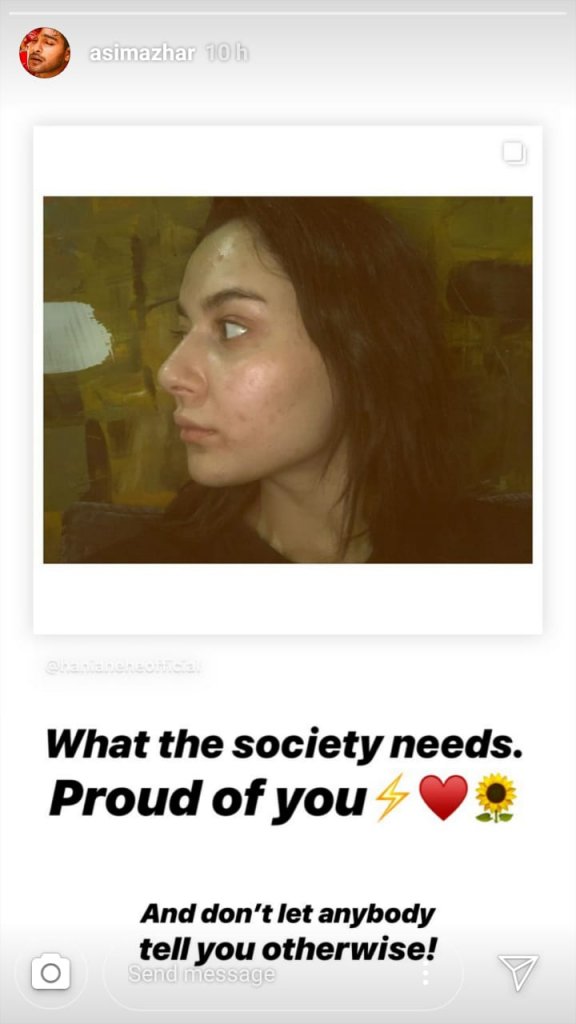 Mahira Khan 
Mahira Khan Takes A Dig At Yasir Hussain For Trolling Hania Aamir
I'm not laughing either. Nobody is! @realhaniahehe thank you and proud of you for showing courage as well as grace 🙏🏼 https://t.co/yaIGzBQtRY

— Mahira Khan (@TheMahiraKhan) May 14, 2019
Will Yasir apologize to Hania? We really don't know.
However, we hope this is the last of the controversies we will see Yasir getting involved in.
What do you think of the entire episode?
Let us know in the comments below.
Originally published on Very Filmi.