One of the world's biggest motorbike firms is teasing a sportscar concept ahead of this year's Tokyo motor show. Despite being a huge multinational conglomerate that makes everything from mopeds and motorbikes to keyboards, pianos and guitars, Yamaha doesn't officially build cars…. yet.
And while the idea of a motorbike company moving focus from two wheels to four wouldn't in itself be the biggest of stories, doing so with Gordon Murray — the automotive legend who dreamed up the McLaren F1 — could be potentially huge.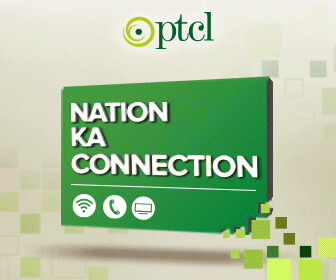 Read: Toyota to Launch Talking Cars – The Crown and The Prius
It was at the 2013 Tokyo Show that Yamaha first revealed it was working with Murray. The first fruit of that partnership, the Motive.e concept was one of the stars of the show.
An ultra-compact city car that could be powered by an ultra-efficient 80hp gasoline engine or via a full electric unit, with a 100-mile range, the car was also a showcase for something called iStream, a totally new way of mass producing cars and something that Murray had devoted 16 years to developing.
Described as a "radical cradle-to-grave rethink on the automotive manufacturing process that uses known technologies," it's all about taking Formula 1 processes and jettisoning weight so that cars are more efficient, durable and modular on demand — so the basics of the Motive could serve as those for a van or, a nimble sports car with no need for retooling or investment.
In his most recent official update on the technology in June, Murray said: "Not only has iStream proved to be the only light-weighting automotive technology which is available at a lower cost, relative to all other technologies, but it has also proved to be a game changer in the areas of vehicle safety, durability and corrosion resistance, setting new standards in the automotive industry."
Read: First Ever Book a Rickshaw Service Launched in Pakistan
However, for iStream to be truly revolutionary, it needs a backer, and it would appear that with Yamaha's teaser image, plus reports that the Motive.e is heading into limited production before the end of the decade, Murray has that support.
It's worth noting that iStream doesn't have to be used purely for ultra-compact city cars. Murray is also heavily involved in the resurrection of the British TVR supercar brand alongside Cosworth engines. He has designed a new V8-powered coupe, set for production in 2017 and it will be using iStream so that coupés can easily become convertibles or grand tourers.
Read: Pink Rickshaws To Be Relaunched in Lahore
"We see this as a great partnership between three exciting British brands and also an opportunity for us to demonstrate that our iStream manufacturing system, although designed for high volume, is capable of downscaling to the volume levels required for handcrafted sports cars," said Murray.