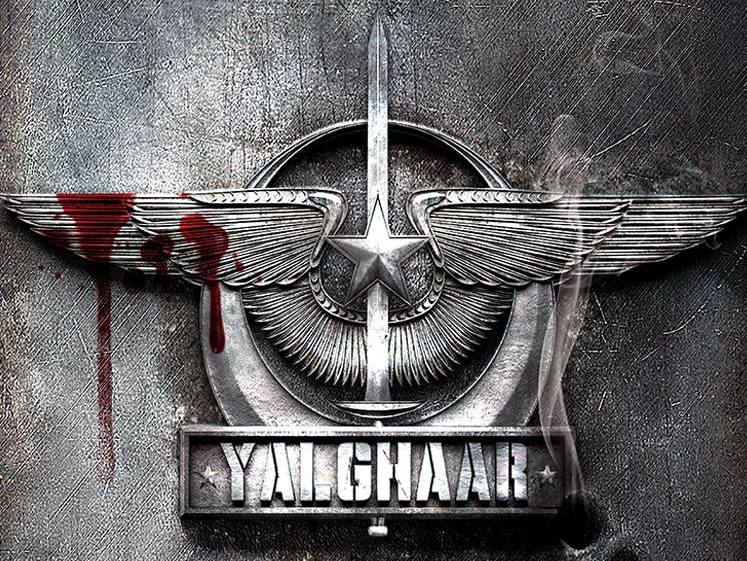 The masterminds of "Waar" are bringing yet another tribute to the honorable Army of Pakistan with the much-hyped "Yalghaar", all set to hit the cinemas of Pakistan on December 25.
According to a report by Express Tribune, the director Hassan Waqas Rana has revealed the movie's release date in December while the film's post-production will be winded up in November.
"We are targeting a December 25 release in Pakistani cinemas and are hopeful of winding up post-production of Yalghaar by mid-November," said Rana to Express Tribune.
What's more, the movie's post-production is being conducted at Britain's Pinewood Studios, famed for being the production center for Hollywood movies like  Harry Potter, James Bond and Superman.
Check here: Pakistani Movie Saya E Khuda E Zuljalal 2nd Trailer Revealed!
Watch the trailer of Yalghaar here. 
With its cast of coveted stars like Shaan Shahid, Humayun Saeed, Adnan Siddiqui, Umair Jaswal, Ayesha Omar, Armeena Rana Khan, Uzma Khan and Ayub Khosa, the patriotic Yalghaar is bound to create an uproar in the cinemas of Pakistan.
 Will Yaalghaar turn out to be even better than Waar? Let's wait and watch!