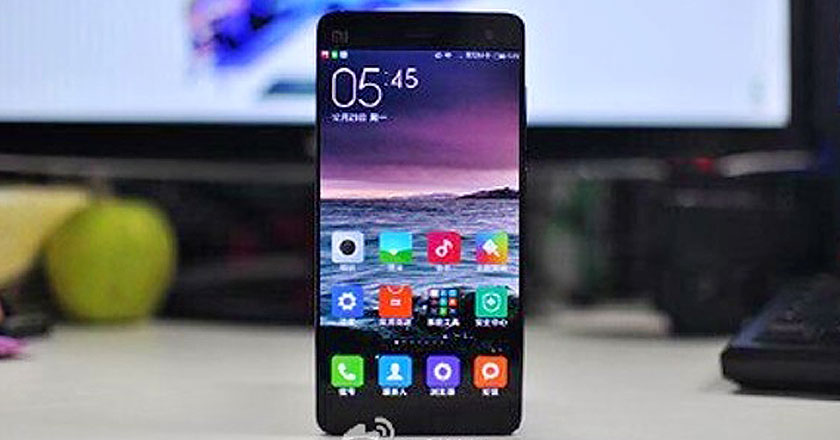 Pictures of a black variant of which could be Xiaomi's next flagship phone were leaked recently seen online.
Xiaomi which is one of the biggest Chinese Mobile Manufacturers is supposedly to launch a black variant of its flagship phone Mi 5.  Though the name is still not official as yet, keeping the options open for both 'Mi 4S' & 'Mi 5'.
The leaked pictures suggest that the phone will have a screen size of 5.5-inch to 5.7-inch. Mi 5 is expected to own a QHD (2560×1393 pixels) along with 3GB of RAM to support a 64-bit Snapdragon 810 processor. This is not all, Xiaomi is said to equip this unit with a 20.7 mega-pixel back camera.
It is also expected that Xiaomi might launch the first 50,000 hand-sets of this new flagship with Sapphire protection.
Xiaomi's co-founder while revealing an additional investment of $1.1 billion also unveiled the company's plans on unveiling its flagship handset next month. While there have been no announcement highlighting any particular dates, some reports suggest that the company might reveal its flagship phone by mid Jan.
Talking about Xiaomi's popularity, around 200,000 users registered on flipkart for the sale of 40,000 Xiaomi's Redmi Note 4G units. As expected, the 40,000 units priced at 9,999 each went out of sale within a matter of 6 seconds.
With this much popularity, this Chinese manufacturer is no more an underdog in the smartphone market, that's clear. The thing now awaited is whether this Chinese hand-set manufacturer will be able to give a tough time to the already established brand names in the market or not.