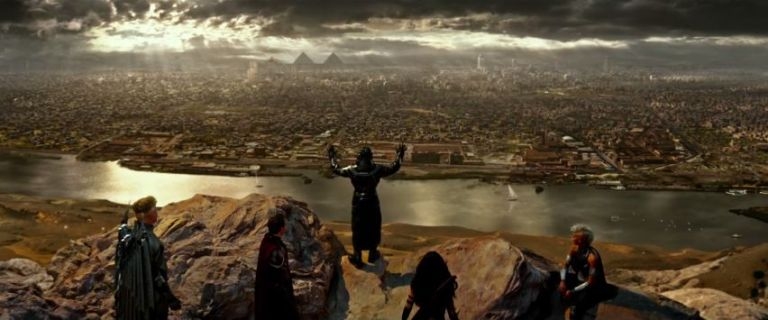 A new trailer for "X-Men: Apocalypse" reveals more of the tensions between Magneto and Professor Xavier, plus extra insight into world-ender Apocalypse and the efforts required to stop him.
Not only is he presented as the first superpowered mutant human to have existed, but Apocalypse is also among the most powerful of all time, and now poses a serious threat to both Professor X and his school for unusually gifted youths but also to the world at large.
Oscar Isaac stars as the increasingly strangely-voiced Apocalypse, with James McAvoy (Professor X) and Jennifer Lawrence (Raven) leading a resistance against him and his quartet of enforcers; both claim a parenthood of sorts over the earth's growing band of mutants.
An international release the week of May 19 beckons for "X-Men: Apocalypse" in many international territories, including much of central and western Europe, South America, Hong Kong, the Philippines and Singapore.
A May 27 release has been set for the USA and Canada to coincide with the US Memorial Day weekend.
Watch the trailer: