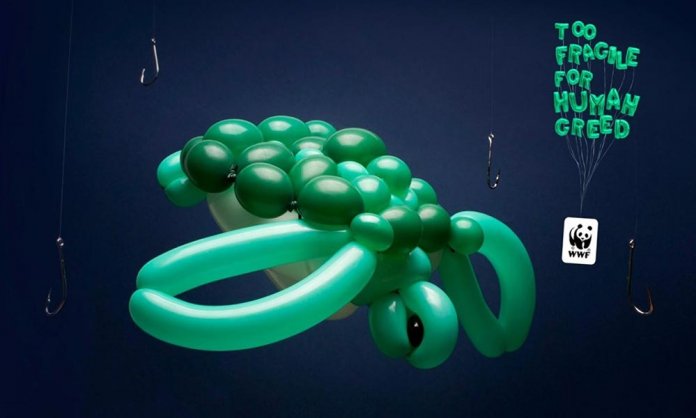 WWF has been protecting nature for around 60 years now. WWF works in 100 countries and is supported by more than one million members in the United States.
With a mission to conserve nature and reduce the most pressing threats to the diversity of life on Earth, WWF attempts to ensure the delivery of innovative solutions that meet the needs of both people and nature.
When the topic of environmental pollution arises, the first thing we think of is how it is affecting US. Humans. Very conveniently, we forget the suffering of animals as a result of our ignorance.
So of course, WWF has taken yet another initiative to bring our attention to this issue.
Titled Too Fragile for Human Greed, the campaign uses visuals of animals made out of balloons to depict how humans are causing damage to animal-kind.
Take a look at the compelling campaign:
What are your thoughts? Let us know in the comments!
Stay tuned to Brandsynario for more news and updates.