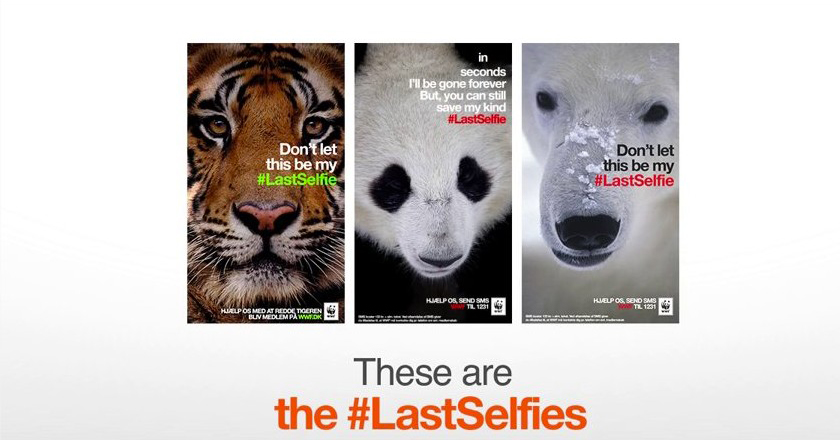 WWF Denmark & Turkey, recently used the selfie trend to create one of the most heart-touching campaign to save endangered animals , through the widely used social media platform SnapChat.
This initiative was originated to create awareness about these animals' rapid extinction. These pics aren't just any selfies, instead they hold heart touching statements from these animals themselves, have a look:
When it comes to saving animals, animal right activists are always on the verge of creating campaigns to create awareness about the extinction of certain animals. But none could have thought of such a brilliant idea of creating awareness.
Watch the video here: