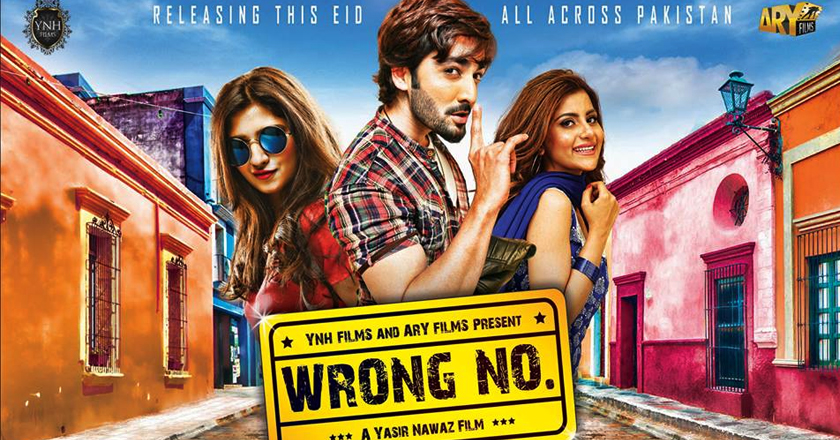 With two local movies Bin Roye and Wrong Number engaged in an aggressive tug of war over the box-office, it seems that the latter is leading over the former and is booming more in business!
Statistics reveal that ARY's Wrong Number is winning the race and punched a powerful total of PKR 25 million on Eid with Bin Roye  reaping only PKR 20 million.
But reigning above both the movies is Bollywood's Bajrangi Bhaijaan which has achieved a clean sweep over the rest by boasting a mighty record of PKR 45 million.
Read more: Bajrangi Bhaijaan Leads the Box Office in Pakistan, Wrong No. & Bin Roye Follow
Apparently, Bin Roye is doing slow business and its much hyped romantic drama has failed to strike a hit over the box office.
Even a week after the movie's release, the stars of Bin Roye Mahira Khan and Humayun have not ended the spree of promotions for the movie and took to Nueplex in Karachi, today to meet their fans at 21:30 PST show of the film.
Come and watch #Binroye with @TheMahiraKhan and @iamhumayunsaeed at Nuplex Karachi. #HUMTV

— Bin Roye (@Binroyethemovie) July 24, 2015
View pictures of Mahira and Humayun at Nueplex here.
Both the stars sported a casual look, chatted with the crowd and posed selfies.
Still have not quitted the game, Bin Roye cast and crew seems not to have lost hope. While its too soon to declare the final fate of the movies, let's wait and watch for the ultimate result of Bin Roye and Wrong Number.