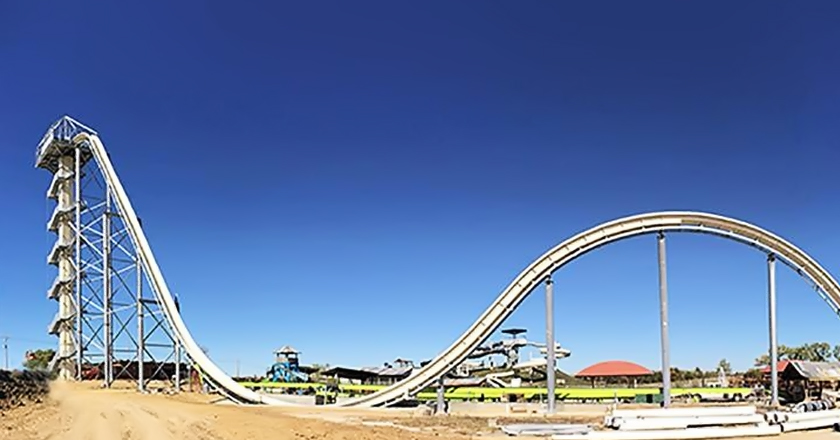 July 10th, 2014 marks the opening of the World's Tallest Water slide in the Kansas City Waterpark, USA.
Appropriately named 'The Verruckt', German for Insane, the the 17-story, 168-foot water slide was certified as the world's tallest water slide in April by Guinness World Records.
Would-be sliders will first have to climb 264 stairs before they can be strapped into a four-person raft; from there onwards, the raft-train will travel down the full height of the strucutre, then climb another enormous hill and thereafter be sent flying down a 50-foot drop-and-drench to finish the ride.
Watch the video to get some glimpses of the construction sight: 
Initially scheduled to open at Schlitterbahn Kansas City Waterpark on May 23, The Verruckt faced many delays to ensure 100 percent safety.
Watch the animated version of the heart pounding experience here: 
Water Park spokeswoman Winter Prosapio previously said they would not hesitate to delay operation for however long it takes to make sure the slide is safe.
'We'll take embarrassment before putting someone in the slide when it is not ready,' she said
Co-owner of the park Jeff Henry has described the ride as 'the scariest thing [he'd] done' and has compared the experience of riding it to 'jumping off the Empire State Building' while John Schooley, his head designer has called it an 'extreme thrill' without comparison.