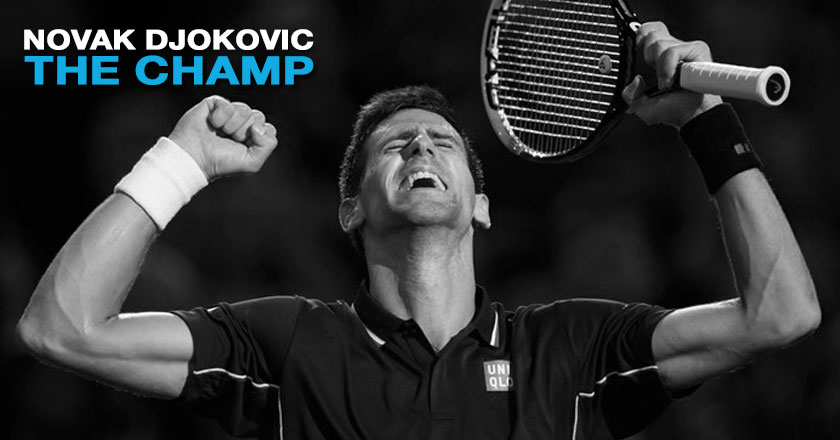 Novak Djokovic, currently world's No. 1 Tennis player and also the winner of seven Grand Slam singles, is all ready to share the tough story of his life with the world, with the help of an Australian sponsor.
The 27-year-old champ will be sharing all the challenges of his career with his fans through a series of short documentaries, currently in the making. The series, which will be a video representation of Novak Djokovic's tough life, will also be featuring the ultimate dedication of his coach Jelena Gencic.
Centered on the tough journey of this world champ, the movie will also be featuring the historic wins of Djokovic at the Australian Open and Wimbledon, the wins that played an important role in shaping up his career.
In a short trailer for the videos called 'Made By', the sports champ said,
"The biggest fight I had in my life was actually the fight within".
These videos are being made in association with Australian winery Jacob's Creek and are due to be released in January, just days before the Australian Open, i.e. the opening of the grand slam, for which Djokovic is the ultimate four time champion.
Have something to add to this story, comment below or contact us here.