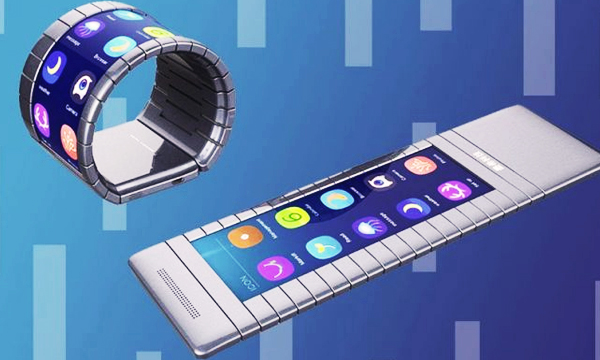 The dream of a bendable smartphone is about to become reality now as the World's first bendable smartphone will be up for sale by the end of 2016.
Moxi Group, a small Chinese startup, is set to launch a smartphone that can bend around your wrist while its flexible touch screen will work even when it is looped or worn as watch or bracelet.
The company has already experimented with a prototype of the bendable phone and intends to put 100,000 units of the device on sale in China later this year.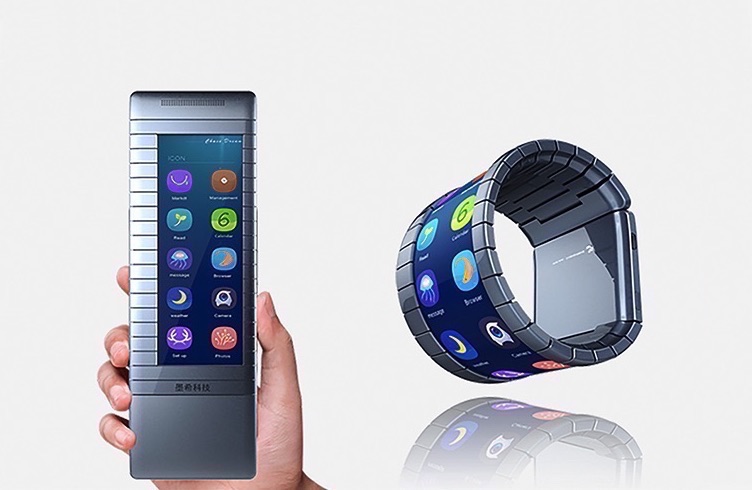 World's thinnest material Graphene (strong, light, transparent and flexible matter) has been used for the bendable screens.
Initially, these phones will only have black and white displays for 2016 launch but a full color display version will be launched sometime in 2018 as it is technically challenging to be developed.
The price of the first of its kind fully bendable smartphones will be around 5,000 yuan ($760) for each (black / white displays) in China –cheaper than the iPhone 6S retail price 5,288 yuan ($806).
Previously, tech giants Samsung and LG have also tried curved screens (bendable) smartphones Samsung Galaxy Edge and LG Flex phones, which were not fully curved or bendable
So the idea was not new but if it pulls off, Moxi would be a pioneer to introduce first fully bendable smartphone to the digital world.
Still, a lot of details about the exact release date and its arrival into the international market still remains, till then you have to bear with your rigid, block shaped smartphones.
Stay tuned to Brandsynario for more updates.