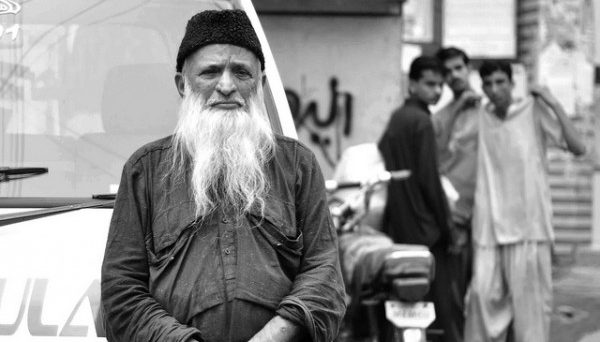 Tributes from all over the world have started pouring in for Pakistan's most love humanitarian, Abdul Sattar Edhi after his death on Saturday, July 9 2016.
From leaders to activist, artists to celebrities; there was no soul on earth who was not shattered by the death of the "Angel of Mercy", Edhi.
Read what they had to say to pay their respects to the great legend.
Paying glowing tributes to renowned social worker Sattar Edhi, Governor Sindh Dr Ishrat Ul Ebad Khan condoled the death of icon of humanity.

— Governor Sindh (@drishratulebad) July 8, 2016
Can't bring myself 2 accept that #EdhiSahab has left us.He was proof 2 my generation of the good in this world.Made us proud 2 be Pakistani.

— BilawalBhuttoZardari (@BBhuttoZardari) July 9, 2016
Really regret not being able to say final farewell to Edhi Sahab. He was my role model when I started SKMT & gave first major donation.

— Imran Khan (@ImranKhanPTI) July 9, 2016
Every heart grieves the death of a man who was love, compassion & selflessness incarnate. And this is only a reward in this world.. 1/2

— Maryam Nawaz Sharif (@MaryamNSharif) July 8, 2016
Who knows what Allah has in store for him in the Hereafter. May Allah be pleased with him & grant him highest abode in Jannah. RIP Edhi Sb

— Maryam Nawaz Sharif (@MaryamNSharif) July 8, 2016
Malala on the death of Abdul Sattar Edhi: "We should learn from him that it is our duty to help those most in need." pic.twitter.com/34jtlr5R3R

— Malala Fund (@MalalaFund) July 8, 2016
#Edhism should be a verb #pakistan #Farewell

— Sharmeen Obaid (@sharmeenochinoy) July 9, 2016
Eternally grateful to Edhi for everything he did for Pakistan and always for the Pakistani people

— fatima bhutto (@fbhutto) July 8, 2016
Just heard the news. What an irreplaceable loss, what an extraordinary man. May we honour his life in the way we live. #AbdulSattarEdhi

— Kamila Shamsie (@kamilashamsie) July 8, 2016
RIP Edhi sb. You were a Pak miracle worker. You showed us what is possible with selfless dedication to the cause of the poor and destitute.

— Jahangir Khan Tareen (@JahangirKTareen) July 8, 2016
Heart brokn.Asked him to model in my vdeo n he said"hero mein tere say acha gata hoon"my music video wth Edhi Sahab https://t.co/Kfics7O9AB

— Shehzad Roy (@ShehzadRoy) July 8, 2016
Thank you Edhi sahib for being with us & enriching our lives with your kindness & selfless service to humanity …

— Shehbaz Sharif (@CMShehbaz) July 8, 2016
State Funeral of a humble man who abjured both state and religion in favor of humanity #Pakistan #Edhi https://t.co/3C6fB5pGO7

— Husain Haqqani (@husainhaqqani) July 9, 2016
With legendary Edhi sahib passing away not only Pakistan but the world will mourn the loss of a great human being.May he rest in peace-Ameen

— Gen Asim Bajwa (@AsimBajwaISPR) July 8, 2016
Lucky to have met the man who I respect not only for his work for others but his courage to withstand bullies & bribes #Edhi

— Reham Khan (@RehamKhan1) July 8, 2016
In forever memory of Abdul Sattar Edhi, Chief Minister Shahbaz Sharif has announced a major road in Lahore to be named after the popular philanthropist.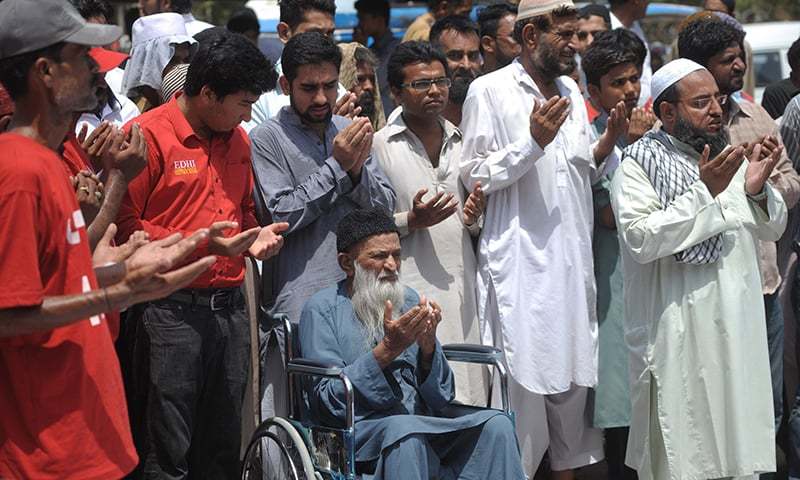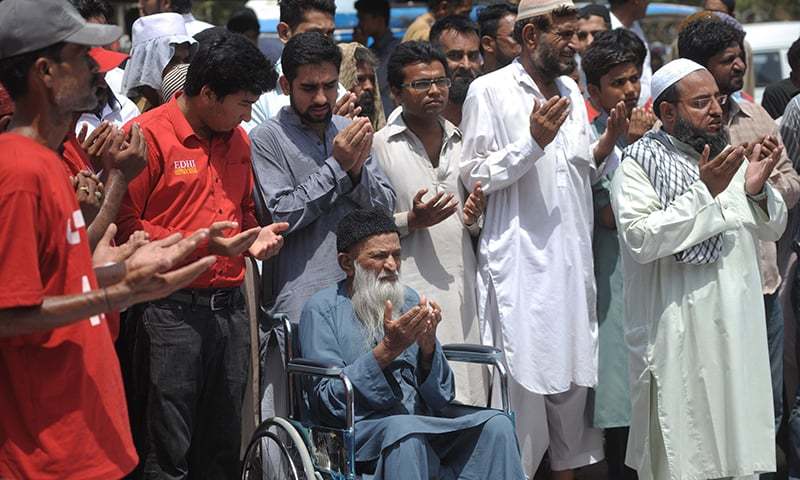 Meanwhile, Karachi's Defence Housing Authority (DHA) has renamed Beach Avenue to Abdul Sattar Edhi Avenue to honor the humble hero.
14 Times Edhi Proved That He is the Biggest Humanitarian of the World
Even more commendable is the renaming of Hockey Club of Pakistan Stadium in Karachi as Abdul Sattar Edhi Hockey Stadium.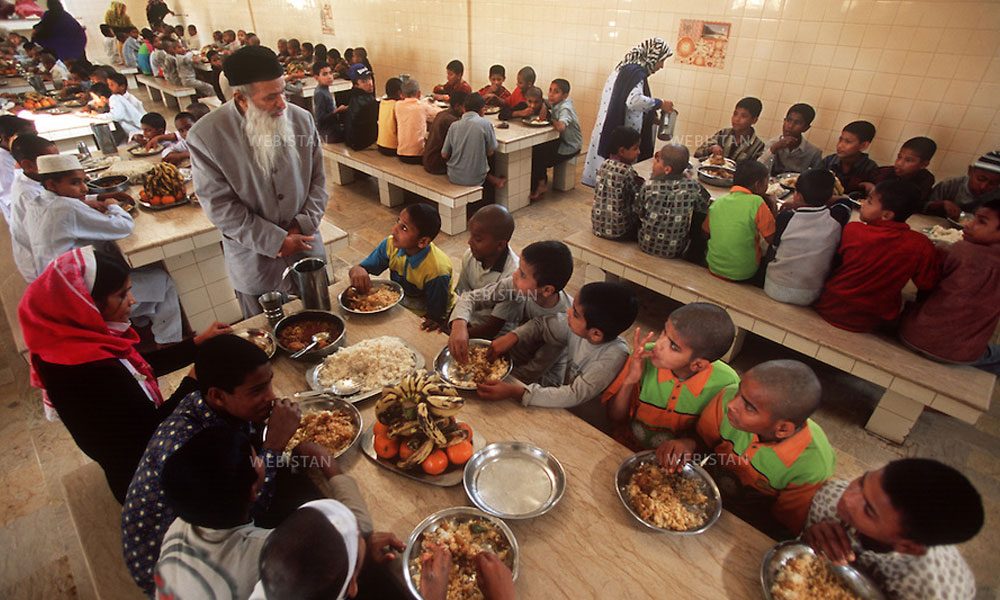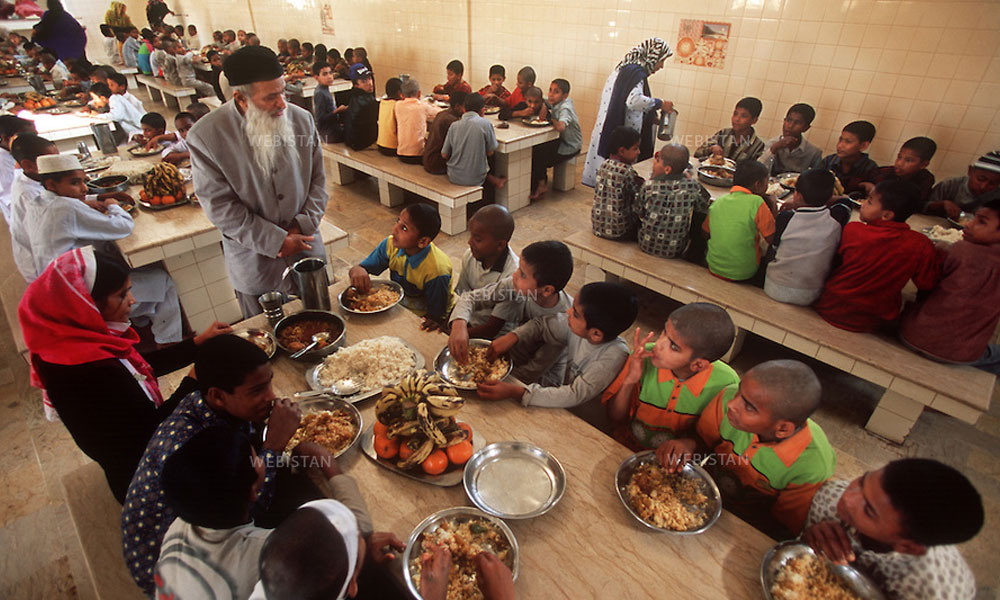 Currently, an online petition is also going on  to rename New Islamabad International Airport after Edhi. You can add your name to the growing list here.
Stay tuned to Brandsyanrio for more updates