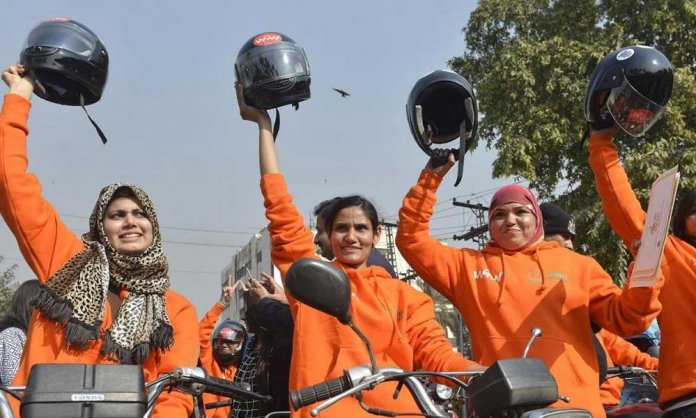 The #WomenOnWheels program was introduced by the Chief Minister's Strategic Reforms Unit to give women greater empowerment through mobility, and has trained more than 5000 women.
The initiative was launched in 2016 by the Punjab government's Strategic Reforms Unit launched with just 40 women.
By the end of the campaign, they had managed to train over 5,000 women in five districts of Punjab. Last year, the initiative also provided more than 700 women with subsidised motorbikes.
Salman Sufi was the one who introduced the Punjab Protection of Women Against Violence Act 2016 and South Asia's first Violence Against Women Centre.
Sufi understands the challenges faced by Pakistani women in public spaces and how they need to feel safe with increased mobility.
Take a look at what he said about launching the initiative in Karachi:
"This programme is far too important to be left to chance that someday a government will pick it up, hence I am personally funding and re-launching it with the help of civil society," says Sufi.

"I am in initial talks with the Sindh government for their support and hope they will officially endorse the programme and its replication throughout Sindh," he says, adding that he has the support of a local motorcycle manufacturer as part of their CSR activities for the training.
There will be no fee for the trainings, because women shouldn't be burdened with the tension of paying for the program.
Women can contact the WOW campaign to register.
It is great to see that the government realizes how a huge chunk of the female population relies largely or solely on men.
Hopefully this initiative will gain the traction it deserves and increased participation from women will be observed.
What are your thoughts? Let us know in the comments!
Stay tuned to Brandsynario for more news and updates.