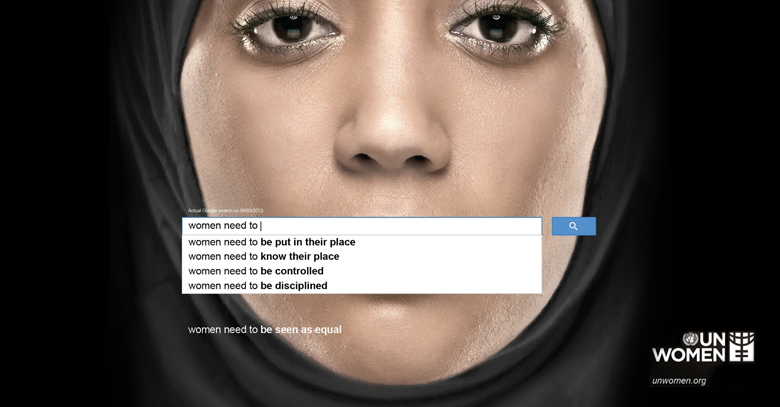 Late last week, a print advertisement created by Ogilvy and Mather Dubai became a global phenomenon, exploding across social media as it generated worldwide discussion.
The campaign known as the "Auto-Complete Truth" was designed for UN Women that depicted actual Google search 'Auto complete suggestions' which revealed shocking results.
The write-up of the campaign has been shared more than 116,000 times on Facebook alone, making it the most-shared item of the year on Adweek.com. The campaign has since been featured by hundreds of blogs, news sites and social media feeds around the world.
"We have been overwhelmed by the instant enthusiasm and support that our campaign has received," says Ronald Howes, managing director of Memac Ogilvy & Mather Dubai. "This has encouraged us to develop it even further, after the global acclaim that is has received."
The Print campaign which was published earlier this year in the UAE became a viral success this week. UN Women plans to publish the print ad internationally in the future.
Whereas the 'search results' are naturally going to be different in other countries, the print campaigns depict actual searches that exhibit the narrow mindset of people across the globe.
"We are aware that change of this magnitude will not happen overnight! However we hope that our work will go some way to alter perceptions by raising awareness of the issues which women face." – Creative Team Ogilvy & Mather.