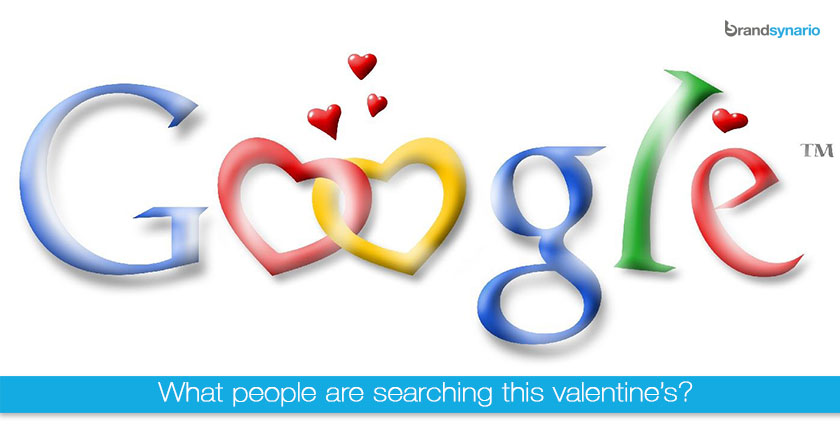 It's just a few hours till everything gets draped in the color of love; here we bring you the top trends on this loving atmosphere.
Thanks to searches on Google, we now know that women are more into the celebrations instead of their better-halves.
According to the statistics, Google searches for "gift ideas for men" have increased much more in the past one month, as compared to "gift ideas for woman".
It is also found that women search for Valentine's Day gifts much earlier than men, indicating the higher significance females place on Valentine's Day.
Similarly, Yahoo searches for "valentine's day gifts for him" amplified by 274% this month; compared to the searches for "valentine's day gifts for her", that stood twice as less,.
In current times, love doesn't come cheap hence, the data  from sources (Yahoo) confirm that search for "vintage engagement rings" were up by 190% within the last week, signifying that many are thinking of getting committed this valentine's.
Similarly, the search for diamond earrings was reported to have increased by 370%.
Chocolates are known to be a classic when it comes to valentine's, the top most brands searched for this month have been Nestle, Godiva and Hershey.
No doubt the sweethearts out there are thinking of surprising their loved ones with chocolates recipes, as Google and Yahoo report extraordinary searches for Chocolate Recipes, including Chocolate Chip Cookies, Chocolate Cakes and Chocolate covered strawberries.
Couples might be getting too romantic this valentine, as the searches for "Valentine's day poems" and "Robert Frost Poems" jumped across the charts by 145%.
Bollywood movies are known for their romance and love, thus it was no surprising when Google reported the most searched movies list on Valentines, rating "Gunday" and "Hasee toh Phasee" as the top two searched movies this valentines, followed by "The Wolf of Wall Street" and "American Hustle".
Not to forget, the heaviest searches from all around the world were made for "How to Propose". Seems like this valentine's can kick start a life long journey for many.