Things have been pretty crazy in Multan lately. After a video of a child under the age of ten went viral yesterday, another news from Multan is how a woman who was declared dead by the hospital and medical staff came back to life.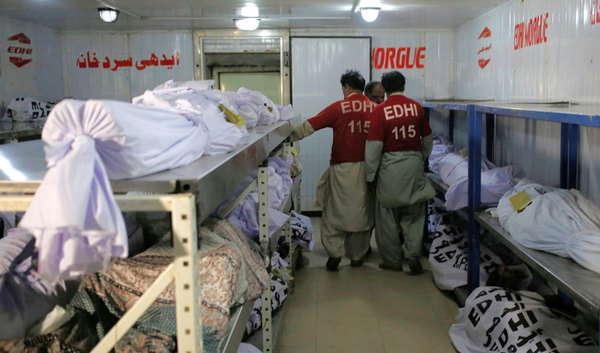 When And Where Did This Incident Take Place:
A woman in Multan was brought to Nishtar Hospital for treatment after she got shot in a crossfire. As per sources, the woman could not recover and passed away while undergoing the treatment and was officially pronounced dead by the doctors and the medical staff.
After she was declared "deceased" by the medical staff, the woman's dead body was kept in a morgue where the woman came back to life. Doctors have been providing her proper treatment, and it is being investigated whether declaring her dead was a mistake or did she really undergo a rare situation called the Near-Death Experience (NDE), where people literally come back to life after all signs declare them as being dead.
Plot-Twist From The Hospital's Senior Management:
The Director of Nishtar Hospital, Dr. Amjad Chandio, claimed that the woman was not pronounced dead, but someone in the hospital issued her a death certificate, and the issue is being investigated whether this incident was an intentional lapse created by someone.
The incident is currently being investigated, and we will be sharing more as we find out more.
Is It Actually Possible To Return After Being Dead?
Yes, there have been numerous incidents in Pakistan and around the world where people have come back after being dead. The incident is not always necessarily a lapse and has occurred many times.
There have been hundreds and thousands of cases where people came back to life after being declared dead by the hospital.
Check this compilation of videos where people who were allegedly declared dead came back to life.
Last year, another incident went viral where a man named Scott Drummond returned to life after being pronounced dead. He shared his Near-Death Experience, which was met with curiosity and surprise by the viewers. Watch the video below to find out more about his experiences in detail.
Do you think the incident that took place with the lady in Multan was similar to the videos shared above?
Or do you think it was an incident of carelessness on the hospital's part?
Let us know under the comments.
Follow Brandsynario for more news & updates.