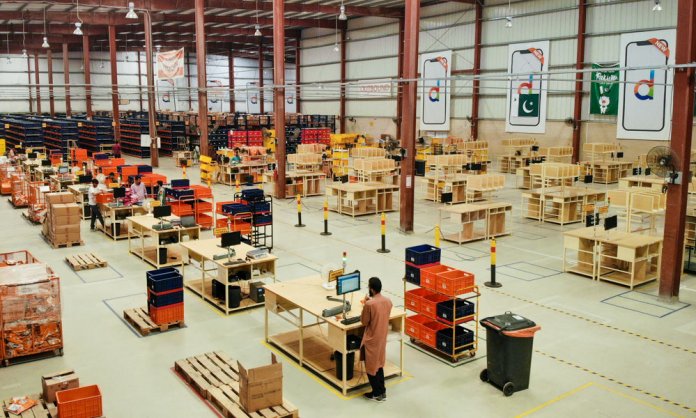 The e-commerce industry in Pakistan is on a trajectory of rapid growth and carries the potential to fundamentally alter Pakistani commerce, culture, and society.
Over the years, e-Commerce businesses have played an integral role in changing customer habits by making online shopping and services more accessible. As such, the industry has already significantly altered the transactions people engage in their day-to-day lives.
The industry promises employment, economic growth, and extensive digital connectivity. Significantly, it opens up opportunities for trade for small businesses. 
Daraz sellers, for example, enjoy unprecedented access to technology, infrastructure as well as inclusion in multi-million dollar mega campaigns that were impossible to imagine a few years ago.
Gyara Gyara 2019 will be providing sellers a platform to be a part of a sale that will offer over half a billion worth of discounts on 8 million products to customers across the country. 
Recently, for its sellers, Daraz also introduced DExports – a program that gives local sellers the opportunity to list their products on Alibaba's B2B website, thus, enabling them to reach a larger, global customer base.
DExports is the result of the collaborative, strategic partnership Daraz enjoys with parent-company Alibaba. The program has enabled local sellers to reach over 300 million buyers in more than 200 countries including Russia, South America, Africa, Canada, United Kingdom, France, and the USA.
Daraz will provide complete support to the sellers in terms of logistics and free-of-cost education. The online platform educates over 2000 new sellers every month on product pricing, quality, and customer service through Daraz University.
The same platform is being leveraged to help sellers utilize the new opportunity. Additionally, seminars on global trade are being offered to equip sellers with the knowledge they need. 
Daraz is on a mission to create over 1 million jobs in the country by 2022. Programs such as DExports are not only empowering sellers to scale their online businesses.
They carry the potential to generate more employment and to bring more small and medium enterprises into the fold e-commerce. Daraz is leveraging its unique position in Pakistan's eCommerce landscape to drive change in the country.