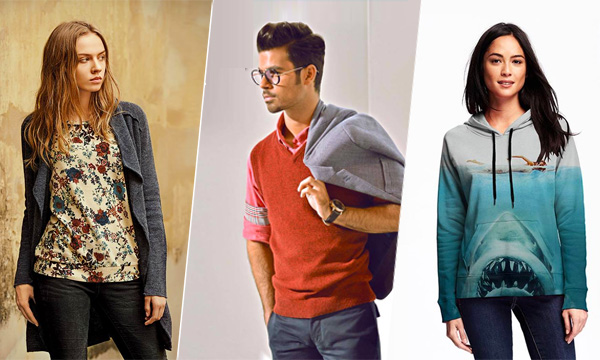 Can you feel the slight chill in the air lately? Could it be that winter is finally coming to Karachi? It sure looks like that. It's finally time to break the bank and head out for some smart and trendy Winter fashion 2016! If you are in other parts of Pakistan, you know exactly where to look for new winter clothes. But for us poor Karachi folks, it has been a while since we went sweater shopping. We are all Bilbo Baggins discovering a new world outside the Shire.
Ok so maybe I get a little carried away. But the arrival of winter after such a long time demands new winter wardrobe. Here we will make a list of some of the best retail outlets you can visit to find winter clothes that are in trend right now.
Lakhany Silk Mills
Let's start traditional. If you are like me, you too love matching shawls of every color with your everyday outfits. Since in Karachi it's rarely cold, a shawl on ordinary lawn clothes does the trick. This year, Lakhany Silk Mills came up with gorgeous shawls that you can pair with your outfits. They are bright and colorful, perfect for a dull cold winter day.
Outfitters
Whether you're a guy or a girl, young or old, there is bound to be something for you at Outfitters. The fall winter collection 2016 at Outfitters has a good range of jackets and sweaters.
The Warehouse
Tired of the same old monochromatic sweaters and hoodies? Now you can add your own personal touch to your winter fashion. Printed hoodies are all the rage and you can use that to give your own flavor. You can check out the complete range at The Warehouse.


Cambridge
We can't promise you will look as good as these models here, but you can certainly try.
Fifth Avenue
At a very affordable price, winter jackets and hoodies are available at Fifth Avenue.
Giordano
Cozy up for the winter in Giordano's range of winter wear. Smart sweaters and jackets for men and women are available.


Have anything to add? Let us know in the comments below.