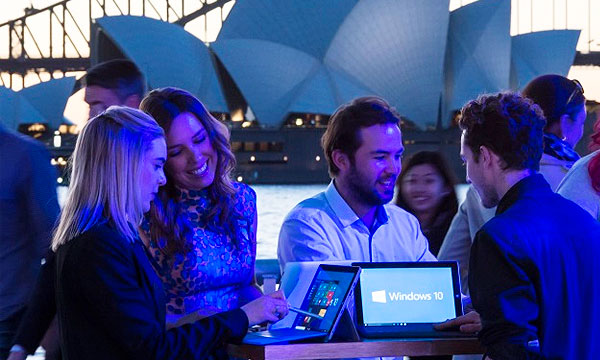 77 views
UPDATE: The latest version of Windows was installed on 14 Million devices in the first 24 hours after release!
Certainly, this is a number to be proud of! One of the company's representatives, Yusuf Mehdi declared that its launch was held all around the world and the company is making all efforts to provide updated software to the greater circles as quickly as possible.
Read More: How to Upgrade Windows Microsoft 10
Also, he provided special instructions regarding the installation process for all its users. He said, "If you reserved your upgrade of Windows 10, we will notify you once your PC is ready for Windows 10 and it has been downloaded on your PC. The best way to know your upgrade is ready is to look for this notification in your system tray."
Numbers are fancy, but at the end of the day what wins the battle is the user experience! Hence, let's have a look at the equally important reviews received from its users.
Also See: Windows 10: 10 Features You Didn't Know Of
As yet, the reviews seen contains nothing negative. In fact, CNN called it 'seriously great' and Wired expressed appreciation for the company for making Windows more familiar after a slew of changes in 2012's Windows 8 release.
What's most commendable about this release is the fact that for the first time this software is capable of working across all Windows-powered devices. Be it smartphones or tablets, laptops or Xbox One console; the software won't disappoint you.
Even more exciting is the fact that Edge browser has replaced Internet Explorer as a built-in web browser and for the first time the smartphone voice assistant known as Cortana will appear on desktop computers.
Related: Top 10 Reasons to Make Microsoft Edge Your Default Browser
All those who were disappointed when the Start menu was removed from Windows 8, be relieved as you will be spotting the Start menu just the way you liked it in this new software.
All the Microsoft loyalists who have been diligently accepting Windows 7 & 8 have a fair chance of getting the free up-gradation of Windows 10.
In case you were shaky to try this new software; now you have all the reasons to give it a try!