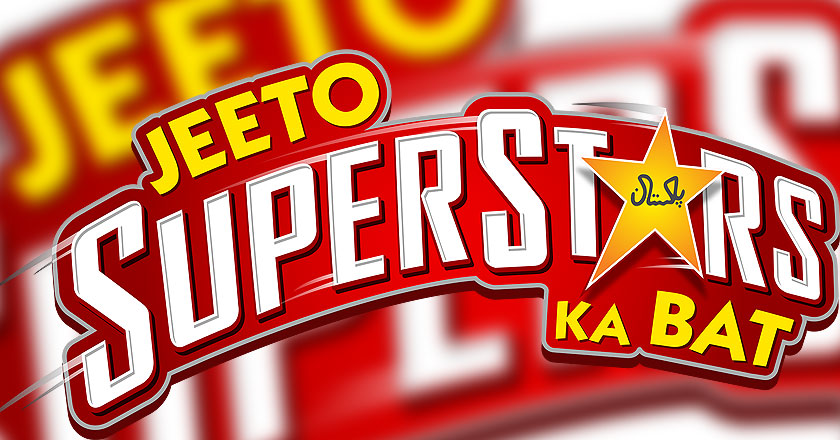 By Pashmina Zulfiqar Ali
As Cricket World Cup 2015 begins, Supermeal continues its tradition and brings a grand online competition 'Jeeto Superstars Ka Bat' – A series of online cricket events by Supermeal giving away an opportunity to meet cricket Superstars.
Last year, Supermeal.pk, formerly Foortal.pk, launched an interesting online game 'Foortal Boom Boom T20'during the T20 World Cup 2014 series and emphasized cricket fever within Pakistani nation. The lucky winners enjoyed an evening with the boom boom superstar Shahid Khan Afridi on April 26th 2014 in Karachi. 
This year the game is even bigger than the last year. Yes! It's a Superstars' BAT. The winners will receive the bat of leading and rising cricketers including Shahid Afridi, Younis Khan, Sohaib Maqsood, Sarfaraz Ahmed, Muhammad Irfan, Yasir Shah and Sohail Khan. Moreover, the winners will also be given signed balls by Shahid Afridi.
And it doesn't end here. From the list of winners, the top ten scorers will get a million dollar opportunity of having a grand and luxurious dinner with the above mentioned superstars.
The competition starts February 14th 2015. Participation is quite easy. All one needs to do is to frequently order online via Supermeal.pk. Also, one can predict which team will win the particular match. Upon every correct prediction, bonus runs will be added to your score chart, leading towards higher score. Hence, the chance of winning will be high too.
From every order at Supermeal, 10% will be donated to Shahid Afridi Foundation's Charity funds, leaving a trademark of a socially responsible organization.
Supermeal merges cricket love with never ending delight of food in an exciting manner. So keep ordering and relishing the best food while enjoying nation's favourite game and keep predicting to get a bonus score.