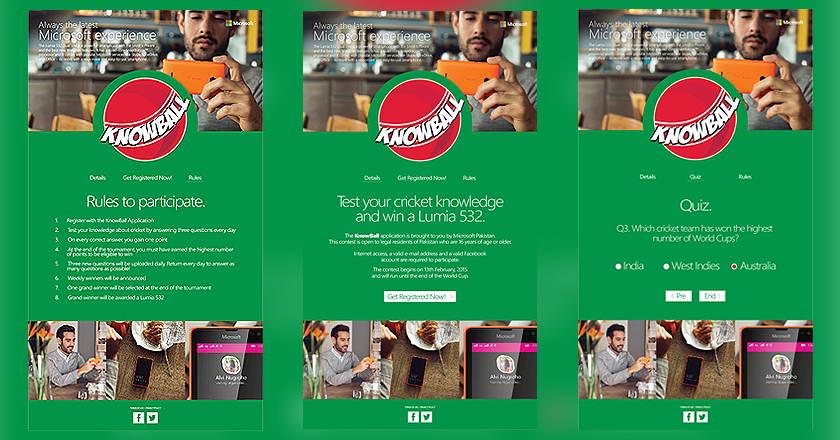 While the nation is still struggling to get over the Green Shirts' consecutive losses in the Cricket World Cup, Microsoft Lumia Pakistan has come up with an exciting game for all cricket aficionados which can be played on their Facebook page.
Conceptualized by Synite Digital, the contest based app is known as "Know Ball"  which tends to put your cricket knowledge to test, giving participants a chance to win the latest smartphone by Microsoft Mobile Devices & Services, the Lumia 532 Dual SIM.
You can check out the game at Microsoft Lumia Pakistan's Facebook page, click on the Know Ball tab and enter the challenge right away.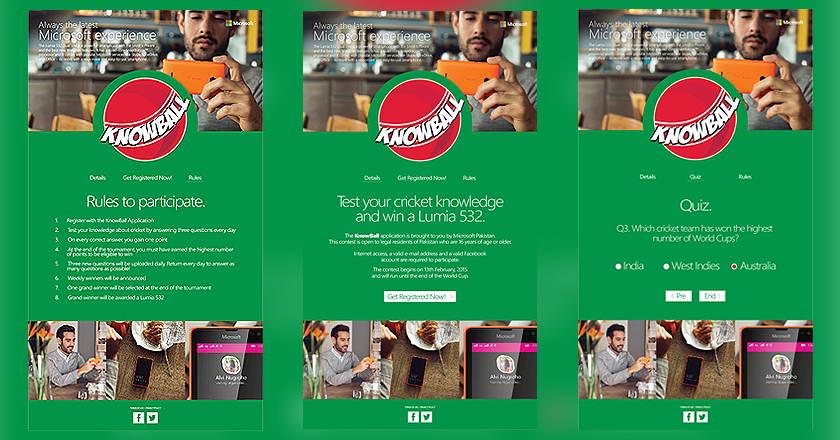 The app asks three different questions every day, rewarding one point for every correct answer. Eventually the player with the highest number of score at the end of the weekly competition will be declared as the all- knowing Cricket Champ.
Simple and easy to play, the contestants need to register themselves for the app, to return every day for three new questions in the Know Ball challenge.
One grand winner will be selected at the end of the contest that will last till the World Cup and be awarded the Lumia 532 Dual SIM.
The game has a friendly interface, a free and effortless registration process with a clear set of rules provided for the user to go through.
So test your cricket knowledge via Microsoft Lumia's Know Ball game and share with us your experience below.