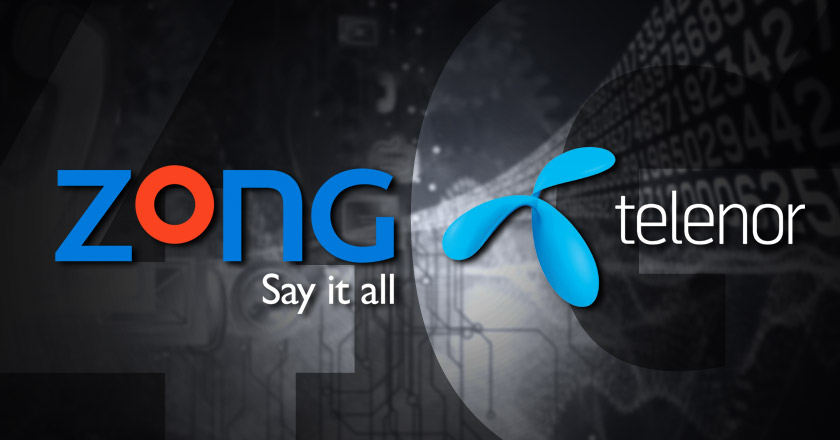 Will Ufone and Mobilink be left behind, finally?
The notorious cutthroat competition in the telecommunication industry might just see its end on April 24th when, reportedly, 3G will be unleashed in Pakistan. Four companies will pitch in for the all-awaited 3G license while only 2 will get the precious 4G license.
PTA has confirmed that Warid is not pitching for 3G licenses which consequentially put it out of the race for 4G, thus leaving the bid between the four soon-to-be 3G Networks – Mobilink, Ufone, Telenor and Zong.
Who will get the coveted 4G license?
Whoever gets the 4G warrant, will get an undeniable advantage (edge) over the others. So far, the news is confirmed that only two companies will get this 4G weapon, but which two?
Telenor has always been more than expressive in showing its interest in acquiring 3G and 4G licenses in Pakistan. In fact the company's CEO went so far to promise a substantial amount of Foreign Direct Investments (FDIs) if the government allow the 3G licenses in the country.
Zong on the other hand, is considered the strongest contender in acquiring both the licenses. The reason is simple – China Mobile. Not long ago, a video also made it big on the social media showing a group of Zong employees (allegedly), testing a 3G video call in Pakistan.
Mobilink and Ufone have still to come up with news regarding the trending 3G/4G topic. So far, there has been absolutely no use from the two giants.
All of the four aforementioned networks have been in furious competition with each other for quite some time. Mobilink led the lot when Ufone stepped in delivering an upper-cut to Mobilink with its inexpensive Call/SMS rates and lighter advertisement campaigns. Telenor meanwhile viewed, reviewed and revised its strategies – coming up with better network coverage on reasonable rates and middling advertisements. Then along came Zong, under the umbrella of China Mobile Pakistan (CMPak) a 100% subsidiary of China Mobile. China Mobile is the world's largest mobile network, and Zong is Pakistan's fastest growing network with a rather ingenious mix of inexpensive rates, better cell-phone reception and best SMS/Call packages.
The aforementioned facts give a better vantage-point to assess the current situation of the cellphone industry. With Zong and Telenor on the rise and Mobilink and Ufone the current champions, Telco industry is not only the country's most fiercely wrestled industry, it is also the most lucrative.
Thus the introduction of 3G was supposed to be the edge these companies had been waiting for, but since all the four giants will get it soon enough, the edge will remain with 4G.