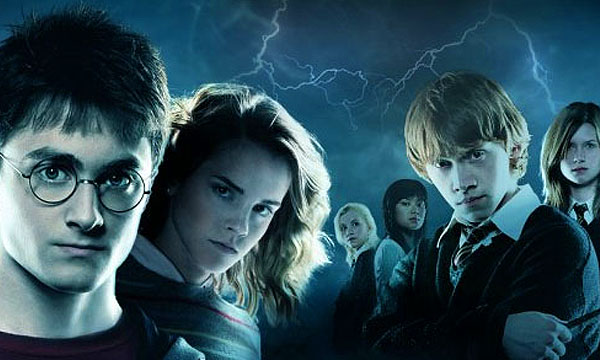 J K Rowlng has made another very significant announcement through her twitter regarding the Harry Potter series. The wizarding world which has been created by the British writer has been transformed into a cinematic version and now a play is in the works as well. However after 7 books and 8 movies and countless kinds of fandoms, the fans have still not had enough.
Related: Harry Potter Play 'Cursed Child' to Open in London, 2016
One of the fans tweetd to J K Rowling whether they will have a Harry Potter–based television show or not. This is how the socially-savvy British writer responded on Twitter:
Right after the opera, Potter-on-ice and the interpretative dance version of Beedle the Bard #NotActuallyHappening https://t.co/fJgy5rlwBc

— J.K. Rowling (@jk_rowling) August 8, 2015
The response by the writer has killed major expectations for some of the fans. It is hard to believe that there won't be a TV show. The fans of the franchise are bound to be disappointed.
All hope has not been lost for the series though because a prequel movie version of the Harr Potter series called, "Fantastic Beasts and Where to Find Them" has been set to hit cinemas the coming year.
The movie will be starring Eddie Redmayne as well as Colin Farrell.