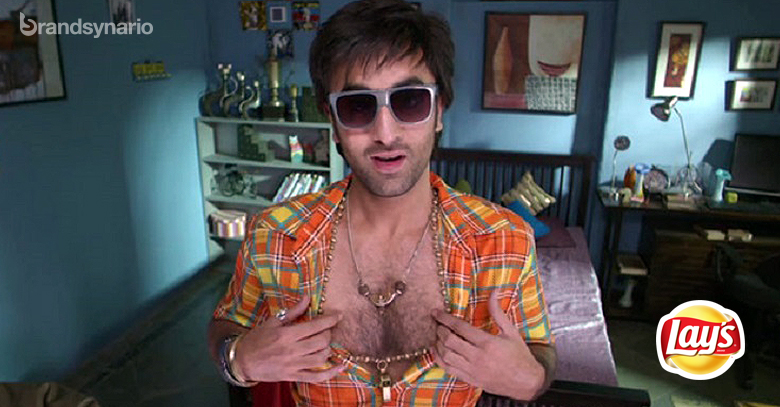 Rumor has it that Ranbir Kapoor has signed an Ad deal worth INR 25 Crore for a renowned potato chips brand that which has been previously endorsed by Saif Ali Khan.
Connecting the dots, we believe that the brand is none other than Pepsi owned global potato chips – Lays.
Reportedly, Lays had hired an actor (not-to-be-named) for its recent edition of ad shoot. When the unnamed actor dropped out at the last moment, the company turned to the 'Besharam' Ranbir Kapoor.
Talking about easy money, Ranbir did not allow his childlike gaze get in way of his stern corporate dealing, as he charged a whopping INR 250 million for the ad appearance.
Ranbir had previously signed a deal with another brand, worth INR 12 Crore, so it seems that 'Barfi' merely doubled his tip this time.
The brand has had Ranbir's cousin Kareena's husband Saif Ali Khan as their brand ambassador. Now whether Ranbir is replacing his brother-in-law, Saif Ali Khan as the brand ambassador or tagging along with him is still unofficial. 
Lays is an eighty-one year old brand which was bought by Pepsi Co. forty-eight years ago in 1965. The United States brand also officially operates in Russia, China, Romania, Canada and Peru.
Therefore, the brand has enough in the tank to afford heavy salaried ace-celebrity like Ranbir Kapoor; who is already a successful face for many brands including Oreo, Philips and Pepsi to name a few.
In the end, all we can say for Lay's and Ranbir Kapoor is –  All is well that 'pays' well!