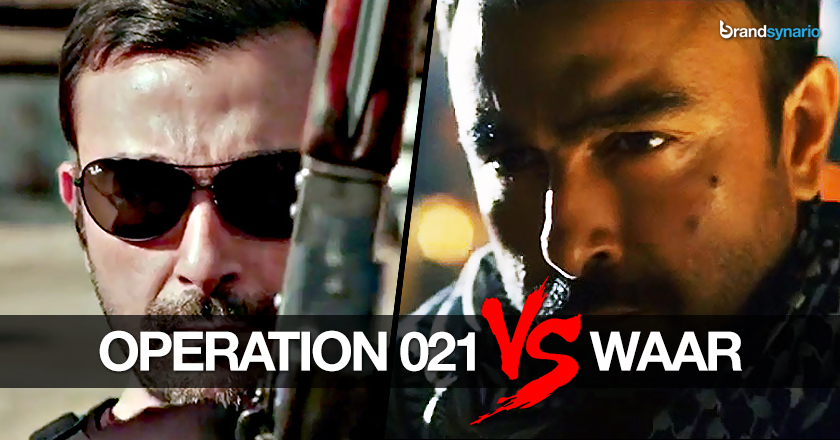 Two weeks since Operation 021's "goose-bumpy" trailer rolled out and it has already made waves, exciting the whole nation for its release.
The 2-minute English-centric trailer, accompanying the rouge and rugged Shaan Shahid, is power packed with action and suspense, also bearing an uncanny resemblance to Bilal Lashari's blockbuster "Waar"
Though it is quite early to predict anything, but critics are of the opinion that while "Waar" was "unstoppable" at making big records on the box office, "Operation 021" will surely turn out to be "invincible".
Brandsynario brings you five reasons Operation 021 will surpass Waar's groundbreaking success and will replace it as Pakistan's highest grossing film.
1. Pakistan's 1st Action Spy Movie
No movie in Pakistan has ever experimented with this genre and thus Opeartion 021 gladly seizes the honor of being the first ever action spy movie in the history of Lollywood.
2. An International Director
The award-winning director from Australia "Summer Nicks" is the caption of ship and is bound to stir his magic on the silver screen that has never been ever witnessed.
3. Based on Real Life Events
Waar's storyline revolved around the rocky relationship of India-Pakistan. Operation 021's tale is a true tear-jerking story, including bombing of NATO tanks in Afghanistan.
4. Release on 14th August
While the movie's story is bound to cast a patriotic spell on you, its release on our Independence Day has indeed been well picked. People will be aroused by the patriotism in the air and definitely go to watch it.
5. Worldwide Release in 20 Nations
A tremendous triumph for Operation 021 is its simultaneous international release in about 22 different nations. No Pakistani film has yet brought this golden achievement to Lollywood yet.