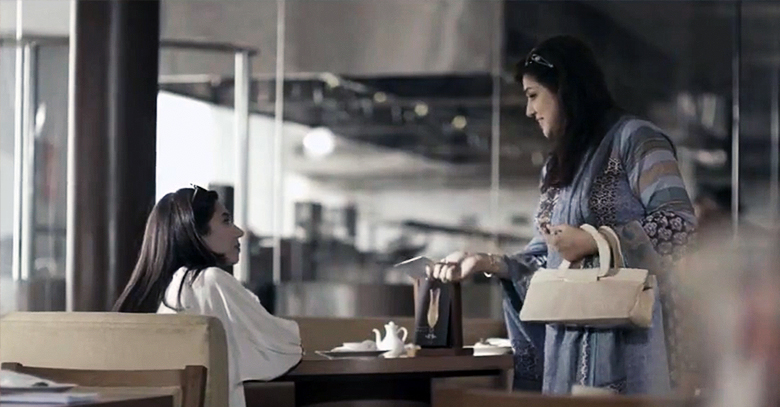 Have you seen the teaser with Mahira Khan signing an autograph for a lady? Only to be baffled by the question the lady throws at her, "Who do you want to take an autograph from? Who do you admire that much?" The 25 second spots then concludes on a mystery, with the caption, "Coming Soon".
Social networks and internet forums are cluttered with theories and speculations about the teaser ad, apparently Mahira has made a massive fan following, ever since Humsafar.
Well, let's reveal the answer to the big question asked in the social media video of the star, "what is been keeping Mahira Khan busy lately?"
"It is a talk Show", branded by TUC and hosted by none other than Humsafar superstar Mahira Khan. Sources close to the matter revealed the exclusive news on Friday that 'LU is launching a talk show by the name of "The Lighter Moments of Life", and Mahira Khan is the chosen host.' The actress is also the brand ambassador for TUC, which makes it understandable.
Sources further confirm that the show will be aired on HUM TV every Saturday, from 9 p.m to 10 p.m (PKST), with a total of 14 episodes in its first season. The show is  ready to debut this month or early next year, as the reports till now indicate the planned conclusion of season 1 in March 2014.
From the teaser so far, one can imagine that the show would be more on the lines of the Indian 'talk of the Satellite TV', Koffee with Karan.
The 30 year old VJ turned model turned actress, has starred as the lead role in the famous movie BOL and has also showed her acting skills in the television blockbuster 'HUMSAFAR' which also aired on HUM TV.