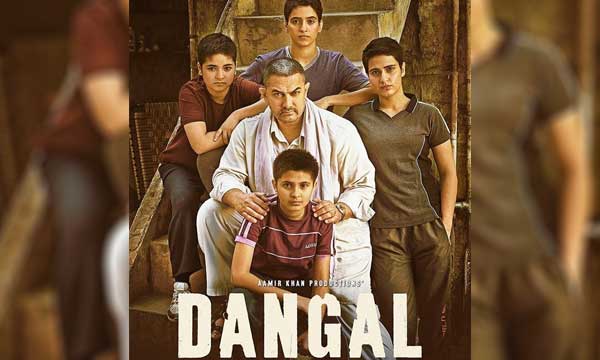 There is an on-going debate on the blockbuster movie, Dangal's release in Pakistan. Pakistani Cinema owners are hopeful for Aamir Khan's Dangal and other Bollywood movies being shown across the country. It is apparent that they have to compensate for the severe losses they have suffered during the ban.
As reported by Pink Villa, Mr. Zohair Lashari chairman of the Film Exhibitors Association of Pakistan revealed that there is no official ban on Bollywood movies in Pakistan by the government.
"We have been suffering grave financial issues due to the suspension. Indian artists and distributors want their films to be screened in Pakistan but the local distributors are hesitant to purchase new films before the government gives it a green light," he said.
"I want to make it clear that there is no ban on Indian films in Pakistan as no official notification was issued by the government," he added.
Pakistani Cinemas in Loss from Bollywood Ban: Nation Demands Aamir Khan's Dangal to be Released!
On reports in India over Dangal not being released in Pakistan, Mohammad Nasir of Geo films stated, "That is false news. Yes, there are hurdles that we are facing in releasing the film in Pakistan but we haven't lost hope yet. The film might get delayed by a week or so but no final decision has been taken as yet."
Dangal Movie Review: Celebrities Declare it as the Best Film of the Decade!
The Mr. Perfectionist of Bollywood, Aamir Khan's Dangal released across the globe on the 23rd of December and has been a box-office blockbuster grossing over a total of 60 crore rupees. Now his fans in Pakistan are waiting for the movie to hit the silver screens of the nation.
Will Aamir Khan's Dangal finally release in Pakistan? Let's wait and watch!
Follow Brandsynario for the latest news and updates.