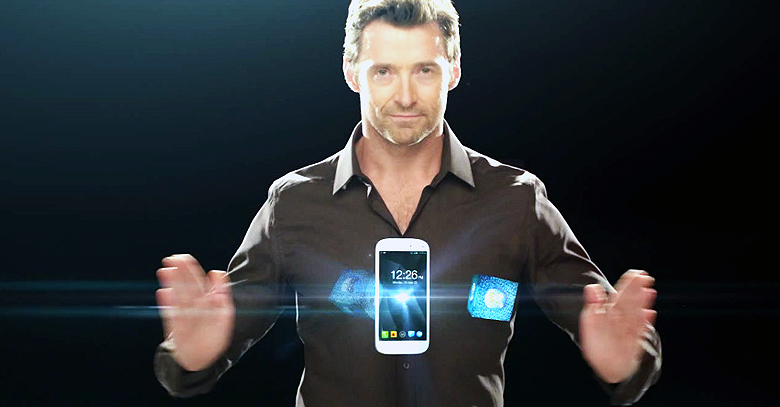 Mobile Handset brand Micromax has pulled off a stunner by signing Hugh Jackman – the wolverine –as the face of their brand.
The famous Australian Hollywood actor is renowned for his performance in movies like, "X-Men", "The prestige", "Les Miserables", "The Wolverine" and "Prisoners".
The more important question that remains to be answered is, 'Why Hugh Jackman'? It sounds irrational on all grounds for the five year old company that positions itself proudly on being 'Indian'.
Certainly, Micromax is one of the leading mobile phone companies in India, which from its strategic pricing gave tough competition to International giants like Apple, Samsung, LG, Nokia and the Chinese brands.
Therefore, one can conclude the audience of the brand does not resonate with the decision of investing a substantial amount to hire an International face. Micromax is not shy of having signed Indian celebrities before like MS Dhoni, Akshay Kumar and Kalki Koechlin. What changed this time around?
The answer is subtly concealed in the statement released by Mr. Shubhodip Pal, Chief Marketing Officer Micromax.
"We are very excited to welcome Hugh Jackman in the Micromax family as he truly embodies the aspirational, reinventing and fearless persona of the brand Micromax," Pal said.
"As we look to expand our footprint across the globe in various international markets, the association with the Hugh Jackman is an ideal partnership for us to connect with audiences as he is the leading name in the entertainment industry in the world."
International markets – there you have it! Micromax is going global. For this purpose, their current positioning of 'Made in India' would not do them any good. India might be famous for their IT constancy, Yoga, Homoeopathy and accent but they still have to make their name in smart phone manufacturing.
Currently, Indian products are considered mediocre, unreliable and comparatively inferior in International market.
Signing Jackman would give Micromax that International leverage which it requires to step in the more "saturated cut-throat competitive and ruled by giants International market".
Also for their primary Indian audience, the affiliation with Jackman might make Micromax climb a bit closer to the other lead players in the industry like the American, European and Korean brands.
As the academics give out mixed reviews about this seemingly expensive step that indicates more lavish goals by Micromax, one thing can be stated with absolute certainty – if this works out for Micromax then many Indian brands may follow lead.