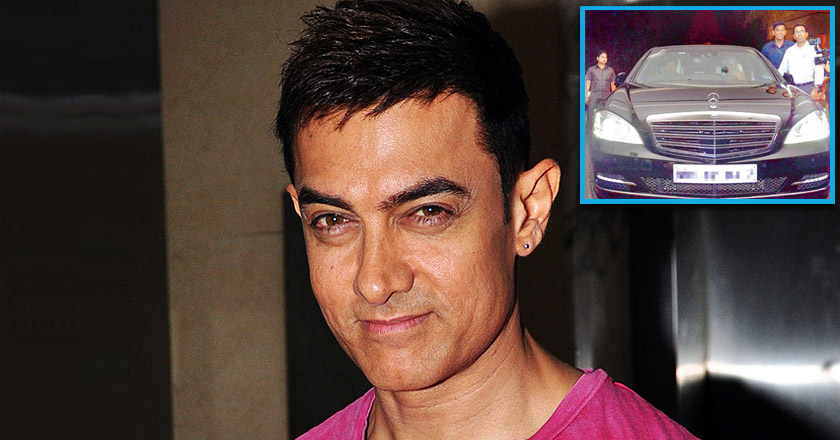 By now, everyone has heard the eerie news that Superstar Aamir Khan has bought a Bomb-proof Car with a price tag of INR 10 Crores or US$ 1.6 Million. T
his has made Aamir Khan the third Indian to have squared this heavy dough for an exquisite piece of automobile safety.
Previously, India's Richest Man Mukesh Ambani and President Manmohan Singh owned Mercedes Benz S600 with bomb resistance.
So why Did Aamir Khan Buy a 10 Crore Rupee Worth of Bomb Proof Mercedes?
Well, reports are that Aamir Khan is receiving major threats from undisclosed radicals, as the first season of his show Satyamev Jayate concludes. The show gained popularity for its enlightened boldness and social reforming discussions. 
With the second edition of Aamir Khan's Satyamev Jayate coming out soon, Khan decided to get himself a bombproof car. But being renowned as the perfectionist that he truly is, Aamir did not get his hand on any other bombproof tank-car.
In fact, it is reported that Aamir's Mercedes is a customized model of the previous bombproof cars, made especially on the actor's requirements. Mercedes researches invested much time and effort in providing the best possible solution to the Indian Superstar.
Aamir has also informed police and other officials about these consistent and fairly fatal threats, as he goes on to buy this terrorism immune car after a strong advise to do so, by his family and close friends.