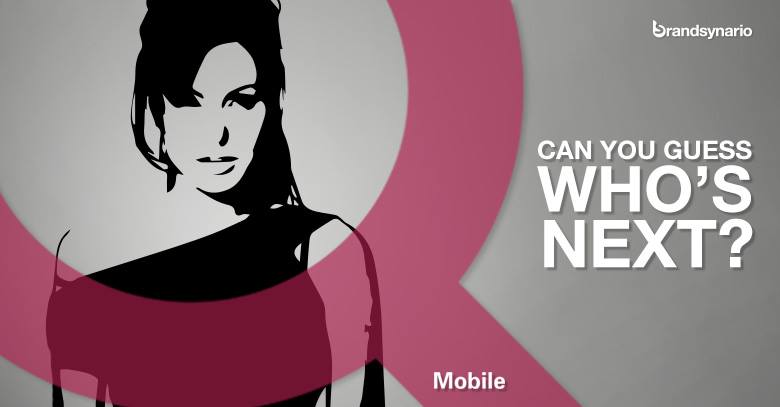 What started as a small local brand, Q-Mobile has climbed to the top and has taken the lead of the mobile market becoming the largest smartphone company in Pakistan.  
With glamorous stars becoming the face of Q-Mobile, the users have no choice but to get drawn to the brand hence, increasing the power of the company.
IN THE PAST
In the past we saw Q-Mobile ads featuring the beautiful film actress Iman Ali toying with her Q55 – designed for girls.
Actors like Faisal Qureshi, Mohib Mirza and Fahad Mustafa have also promoted the brand.
After the mega success of the drama Humsafar by Hum TV, Q-Mobile decided to get the dashing Fawad Khan on board with Noir A10.
The ruggedly handsome film actor, Shaan was casted was also seen looking cool while using Qmobile A500.
Very recently Q-Mobile brought on the famous singer and film actor Ali Zafar as he showed off his well toned body in the A900 commercial.
CROSSING BORDERS
Q-Mobile took one step further and brought the newly famous star of Ashiqui 2, Aditya Roy Kapoor steering clear in Lamborghini, showcasing the then recent phone Noir A600. 
The very latest Qmobile marketing stunt of hiring the bollywood queen Kareena Kapoor is the talk of the town these days. Kareena Kapoor is currenlty flaunting the new Qmobile Noir Z4 in the most expensive advertisement ever made.
WHO IS NEXT?
With Q-Mobile casting one actor after the other to gain popularity, we will not be surprised if the brand hired the hot Angelina Jolie and the extremely good-looking Brad Pitt for its next campaign!
No wonder the most loved humanitarian couple of 'Brangelina' would set the sales hooting up in the air.
Or what if Julia Roberts comes into play as well ? The brand would definitely have sales pouring from the elite lot of the country, another booster for sure.
You might be shell shocked and get really cheerful if Q-Mobile's next campaign would have  King Khan, Sharukh Khan flashing away a new model.
But what wold be a total shocker?
Q-Mobile taking on the very bold and sizzling Mathira, who recently sparked controversies? Now that would be a tough call because while some people adore her there are some who love to hate her.
Same would go for the two film actress forever associated with scandals: the flaming Veena Malik and Meera.
These three can each either take the brand to a new height or the otherwise but one thing is for sure, no one can beat their moves and this will surely make the public love them and hordes of people will be seen buying Q-Mobile.
These are some unique predictions and suggestions for Q-Mobile and living in an unpredictable country, anything and everything can happen.
While we sit contended with Kareena Kapoor at the moment, let's hope Qmobile has something even better for us in store.