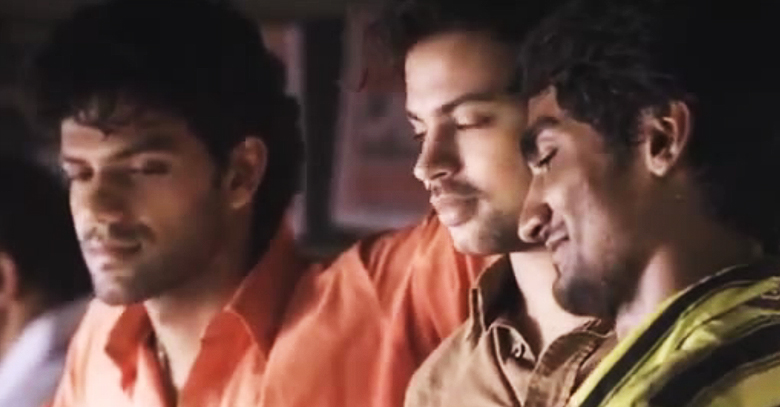 Did you know that men, on average, spent 43 minutes to gawk at ten different women each day? 
Be it at a grocery store, a bus stop, a cafe or a working environment, men just do not spare x-raying the opposite sex. As if this is not enough, they shamelessly pass offensive remarks and enjoy a good laugh with their pals while their eyeballs are glued to a lady.
It's about time for women to stand up for themselves and shut this spiteful harassment nonsense for good.
The anti-ogling Indian Campaign "Dekh Le", is one such idea to empower women. 
Conceptualized by Whistling Woods International, the TVC is in response to the fatal gang rape cases and barbaric assaults on women that have taken the India by storm recently.
[iframe id="http://tune.pk/player/embed_player.php?vid=1465172&folder=2013/12/18/&width=650&height=350&autoplay="]
The social advertisement sends out a powerful message to the society that women are not to be underestimated; for they can definitely hold a mirror up to those brazen boys to tell them how absurd and silly they look while "eye-teasing" females.
The "Dekh Ley Tu Dekhtay hoye Kiasa Dikhtaa Hai" (See how you look while ogling) chant in the background strikes a chord with all such lads, making them realize of their immodest behaviour. The video ends with the message "Think, Reflect & Act".
In a nation where about 68% of women are subjected to violence, attempts for "Women Empowerment" have become quite a necessity.
Consequently, India is going through a wave of awareness over women being the target of sexual violence and harassment.
Not long ago, United Nation's used Google searches to highlight the discrimination found in Google search terms and its autocomplete algorithms when you type "women should," "women shouldn't" or "women can't" into Google.
A few months back, Mumbai's Taproot India advertising agency also came up with the most imaginative campaignto highlight the horrors of crimes against women in India by showing the Hindu goddesses becoming victims of domestic violence.
Perhaps, a mirror is the only exact need of the time to make today's men realize that disgraceful habits of staring reflects not just their cowardice but also display their disrespect towards their fellow gender.
Share your views on the "Dekh Ley" campaign against women ogling with us in the comments below.