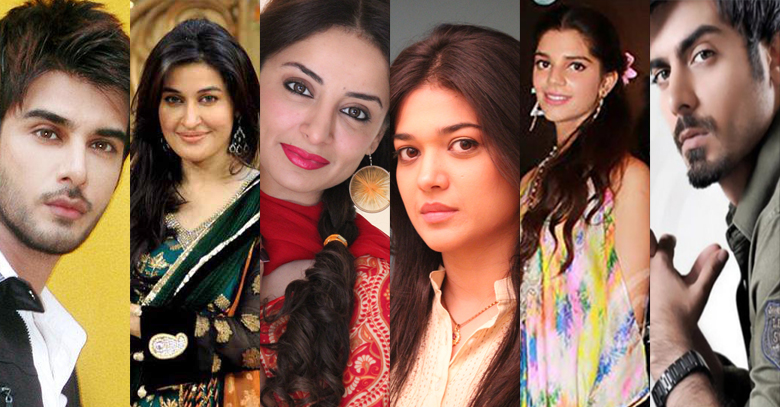 By Tooba Zaheer Shaikh
"Kashish ki balian" and "Kumkum ki saari" were two famous sales pitches one heard while entering a Pakistani traditional marketplace.
Such blatant advertising tactics are effective with a certain segment who wishes to openly associate themselves with the characters or brands being publicized. There is this other segment who succumbs to more sophisticated forms of advertising.
The hue and cry over associating products with Television brands (characters) is heard from shopkeepers who are not familiar with the wisdom of marketing and advertising; such tactics may also be used by the seasoned marketer but subtly.
Success of TV shows and dramas give marketers well established characters which can be matched with their products and build the brand on the basis set by the character, e.g Aquafina using Mahira Khan and Fawad Khan instantly after the Humsafar fame was a hit, Harpic with Hina Dilpazeer and Aisha Omer from Bulbuley also captures attention of the target audience.
Over the past few years, television has seen its revival with dramas like Humsafar, Shehr-e-zaat and Zindagi Gulzar Hai. Bulbuley enjoys the same position on the comedy side. These plays have enjoyed phenomenal success.
While it was predicted for Zindagi Gulzar Hai to be successful, it is Hamsafar that left the critics baffled. With stories based on social issues, this wasn't the first time a drama showed a lady in a problem and a hunk of a hero. So what makes these plays successful, and the characters so famous, that marketers want to use the trust and credibility associated with the characters to build their brands?
When you take a look at Kashaf, Zaroon, Khirad, Ashar and all these famous characters, they seem ideal, somewhat superficial. But they have certain experiences and qualities that the viewer can relate with.
An advertiser or marketer uses these qualities to build their brand. Take the Aquafina ad, launched just after the success of Humsafar, had a similar story with almost a similar cast – a girl, a boy, they get married and have a daughter and enjoy their life – kind of mini Humsafar.
Every repeat telecast of Humsafar will help recall Aquafina, every telecast of Aquafina ad will remind of Humsafar, a win-win situation for both the brands.
The resonance these characters build with the viewer help brands and even unbranded products to associate with them, hence a lady who buys "Kashish ki balian" will actually be seeing herself as Kashish, with all her strengths and experiences in life, the ones that she can relate to.
The beauty of these fictional characters lies in their exaggerated reality, bordering on idealism but not impossible to achieve and that is what triggers marketers to associate them with their brands.