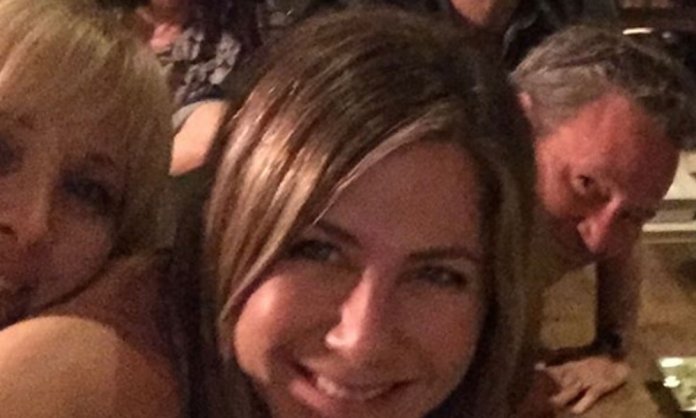 FRIENDS, Season 11, Episode 1: The one where Rachel joins Instagram
The 90's romcom show had 10 seasons and the best gift for a FRIENDS lover would be more seasons and episodes!
Yesterday, the popular FRIENDS star Jeniffer Anniston broke the internet in 2 simple but powerful steps:
1- She joined instagram (and became the fastest person to hit 1 MILLION followers on Instagram. She achieved this in only 5 hours.)
2- She posted a reunion photo with her costars from FRIENDS (and since then she has left everyone wondering what that reunion photo could possibly mean!)
Also, we found a tweet that expresses excitement with the most perfect FRIENDS reference:
🎉 Jennifer Aniston joined Instagram and posted this Friends selfie. Could we BE any happier? 🎉 pic.twitter.com/41oHRpVwZY

— TV Guide (@TVGuide) October 15, 2019
We've put our thinking caps on and here are 3 possibilities we can think of:
1- A New FRIENDS Season on Netflix:
Wouldn't it be great? This time, Netflix and Chill could mean actually watching Netflix with your FRIENDS, get it?
Why we think we might soon be watching FRIENDS on Netflix, you ask? Well, take a look at Netflix's comment underneath Anniston's post and you might think the same: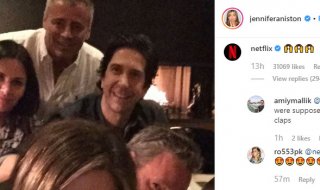 2- The FRIENDS will be on The Ellen Show!
Yes, we also saw Ellen's comment under the photo.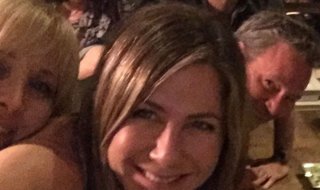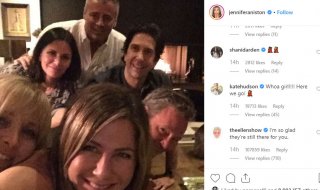 Come to think of it: wouldn't it be Ellen's best, most fun show if all the FRIENDS were on it?
3- A FRIENDS Movie is Coming Out!
Imagine. After 10 wonderful, wholesome seasons of FRIENDS episodes, a FRIENDS movie comes out. Would that be great or would that be great?
Do you have any guesses as to what the post might mean?
Let us know in the comments!
Stay tuned to Brandsynario for more news and updates.