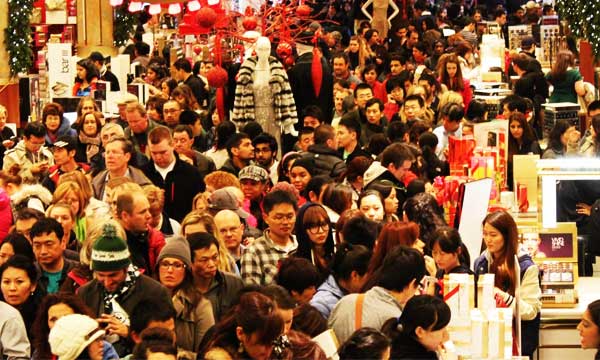 On the last Friday of every November, millions of people around the globe prep up for the best sales event of the year; wallets in hand and sanity out the window – it's Black Friday, the day you can make all your shopping dreams, that otherwise seem unattainable, come true.
Evolution of Black Friday Sales Concept
The Black Friday sales concept was initiated by American multinational Macy's, during their Thanksgiving Day Parade. In the 1960s, the sales day was officially given the name Black Friday which stuck and spread.
Realising what a great opportunity this is – for both, retailers and consumers – other stores quickly caught up and by the 1990's, not only did Black Friday turned into a nationwide sensation.
The UK and Canada were relatively late in joining the Black Friday frenzy; however, it didn't take too long before the glorious discounts day became the busiest sales day of the year there as well.
Read more: Amazon's Black Friday Deals Store Launched
Over the past few years, the concept has proven itself to be a worldwide phenomenon.
Black Friday has accelerated the online shopping revolution and changes in shopping habits.
E-commerce has now become the most sought for the way of acquiring Black Friday deals because of its trouble-free nature. No crowds, no queues and delivery at your doorstep with just a few clicks.
Black Friday in Pakistan
The trend first began when online shopping portals saw the potential business and profits of this day online – they introduced Black Friday to the internet with lightning deals happening every hour, the concept spread like wildfire to other online retailers worldwide and it absolutely made no sense for Pakistan to be left out and so, Daraz.pk has taken up the cause of bringing this glorious sales day to the country.
Black Friday is all about unimaginable discounts, special offers and massive deals across all retail verticals. While electronics maintain their position as the hottest retail category worldwide, fashion is next in line and beauty follows closely.
This internet-born sales day, the hottest topic this month, will hit the online store at www.daraz.pk/black-friday on November 27 and have everyone at the edge of their seats, starting midnight, to ensure they avail the best possible deals no matter where they are – at home, at work or hanging out with friends, cheering for the men in green.