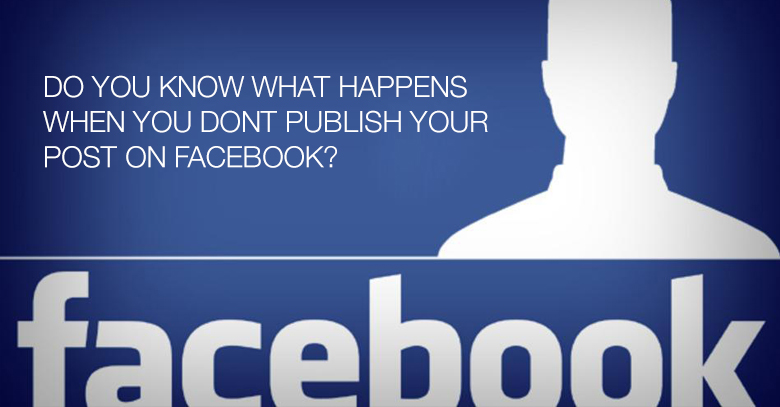 Facebook really knows everything about us: our friends, our family, who we meet, what we eat, where we are, how we think.
But who knew that our beloved online social network even knows all the posts we type but promptly erase at the last moment?
We all spend time filling that "What's on your mind" box, wondering whether to tell the world if we are sick with flu or to comment on a recent political happening. Eventually we all start typing something, then sensibly realize that it's just not a good idea after all and decide not to hit "enter"
Now all of this is supposed to remain a secret. However, Facebook has a code that even tracks whatever we type and remove, becoming metadata. From an unfinished status update to an aborted post on a friend's timeline, all unpublished text gets stored and is sent to Facebook
This has become the height of spying but the social media behemoth calls its "self-censorship" and is trying to generate a trend to the unpublished thoughts of its users.
"This is something we looked at to understand to what extent people self censor," says Facebook.
It is exactly like our incomplete messages that get saved in our Draft box our Gmail or Hotmail account.
The world's number 1 social media platform is very much concerned that why a user end up ditching a thought or an idea to announce it to the people in their friend list. This becomes the sole reason of their study which will ultimately help FB to control self-censorship in the future.
On the other hand, according to a clause in the website's Terms of Service in the Data Use Policy section, Facebook has all the rights to track a user's unpublished information.
"We receive data about you whenever you use or are running Facebook, such as when you look at another person's timeline, send or receive a message, search for a friend or a Page, click on, view or otherwise interact with things," says the policy.
It seems that Facebook really doesn't care about what we almost thought to comment or post on our friends' timeline. Their goal for now is to explicitly diminish self –censorship.