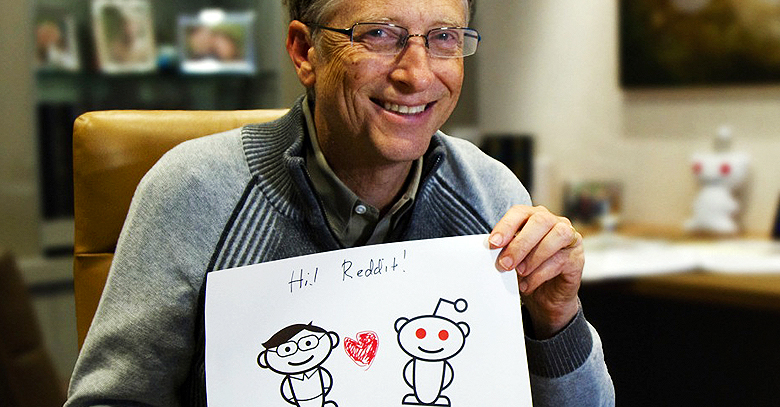 "Go to those Bangalore Infosys centers (the IT infrastructure for which India is being considered the next bedding IT hub of the world), but just for the hell of it, go three miles aside, and go look at the guy living with no toilet, no running water," Bill Gates.
William Henry Bill Gates has been renowned throughout the world for his entrepreneurial excellence in building Microsoft, an endeavor that has not only made this American inventor, programmer and computer genius increasingly famous but also 72 billion dollars richer. What could Gates love more than all this?
In an interview to Financial Times, Bill Gates opened up his less declared side of philanthropy.
"I certainly love the IT thing … But when we want to improve lives, you've got to deal with more basic things like child survival, child nutrition". In the interview, one thing which was quite noticeable was how much Gates has grown up as a man.
How much humanity has started to matter to the man who has been named the richest person on the planet for 14 years.
Gates explained how he felt for the poor and less privileged around the world which pushed him into founding, Bill & Melinda Gates Foundation – a charitable organization and NGO that works to being smile on those who need it the most.
Headed by Gates' wife Melinda, the NGO is largely dedicated to delivering vaccines to some of the world's poorest countries. Thus the foundation has given billions to the fight AIDS and malaria.
"Technology's amazing, [but] it doesn't get down to the people most in need in anything near the timeframe we should want it to," Gates commented on the  lack of facilities for the poor in some parts of the world.
Gates also commented on the increasing poverty in even the most-promising and upcoming IT hubs like India. Gates strongly believes in IT and its potential to change the world. Biotechnology, Internet and computers have given humanity its best chance to counter poverty, diseases and spread the light.
"The world is not flat and PCs are not, in the hierarchy of human needs, in the first five rungs," he said during the interview.