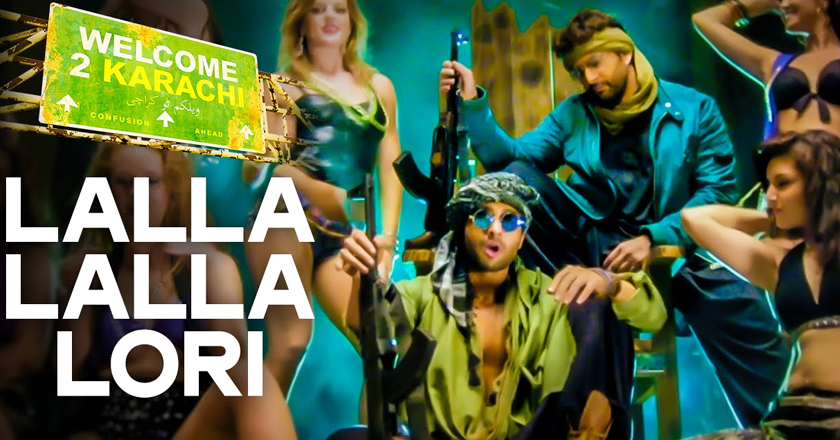 The upcoming Bollywood movie "Welcome to Karachi" is under fire over controversy by PIL (Public Interest Litigation) in India for the song "Lalla Lalla Lori, Daaru Ki Katori".
The song that went viral soon after its release hasn't impressed everyone. The lyrics by Rochak Kohli has been criticized by an Indian NGO "as a misrepresentation of the nursery rhyme promoting the intake of alcohol."
The NGO, Citizens for Better India, demanded a ban on the song as they put forward the case in Delhi High Court against the Central & Delhi Government, Censorship board and Pooja Entertainments Pvt. Ltd.  The case was stated before Justice B.D.Ahmed and Justice Sanjeev Sachdeva.
PIL claimed that the song is abhorrent and fail to comply even with the constitution. Furthermore, PIL stated that it will have an adverse effect on the children especially as the rhyme is popular among them.
Watch the song here:
"One specific song from the film Welcome To Karachi being propagated as Lalla Lalla Lori, Daaru Ki Katori is highly objectionable as it will have extremely negative effect on the society and especially the children and it promotes consumption of intoxicating drinks which are injurious to health and which is against the scheme of the Constitution and specifically against the article 47 of the Constitution of India amongst others", stated the PIL.
The PIL even necessitated the ban on TVCs of the song.
"These kinds of surrogate songs are also liable to be banned as the same works as surrogate advertisement for liquor in general which is completely banned as per the Cable Television Network (Regulation) Amendment Act", added the PIL.
Pakistani actress Kubra Khan who debuted in the 2014 Pakistani film Na Maloom Afraad is set to make her Bollywood debut with this film as the female lead.
The film has also been criticized for misrepresentation of Karachi as none of the scenes has been shot in the city itself.
Due to these controversies the movie's release date has been delayed to May 28th. The Indian action comedy movie is directed by Ashish R. Mohan, Produced by Vashu Bhagnani and Uzair Junejo, with the  lead roles played by Arshad Warsi and Jackky Bhagnani.