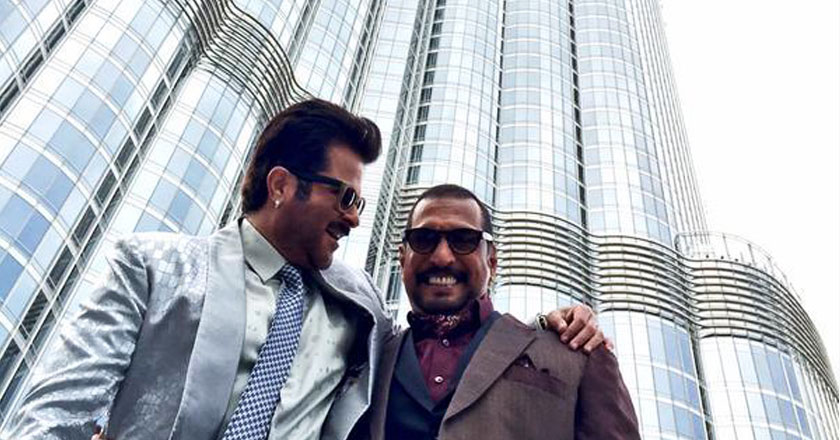 We have heard about Movies being shot in outrageous locations but the new Bollywood flick features one of the most amazing man-made locations till date.
Producer 'Firoz Nadiawala' has recently announced his newest production in line, i.e. 'Welcome Back' which is currently being shot at the world's tallest building 'Burj Khalifa'.
Actor Anil Kapoor, who is a part of the movie, has shared a picture on twitter from the movie set with world's tallest building in the background.
1st Indian film to be shot at The Burj Khalifa. #welcomeback we are coming!!! pic.twitter.com/7Q5dMVuUUo

— Anil Kapoor (@AnilKapoor) December 15, 2014
Direction of Anees Bazmee, 'Welcome Back' is a Bollywood comedy, which will star Anil Kapoor and Nana Patekar as 'Majnu Bhai' and 'Udhay Shankar Shetty' resectively, the same characters from the film's original prequel 'Welcome' launched back in 2007.
The movie is said to be the very first of Bollywood's epic directions that is being shot at this iconic building.
Film is to star John Abraham, Shruti Hasan, Paresh Rawal, Naseeruddin Shah and Shiney Ahuja.
One of the most epic and the most dangerous scene shot for the movie is on the Helipad of Burj Kahlifa.
'Welcome back' was initially planned to release in December 2014, but has now been scheduled for release on May 29, 2015.