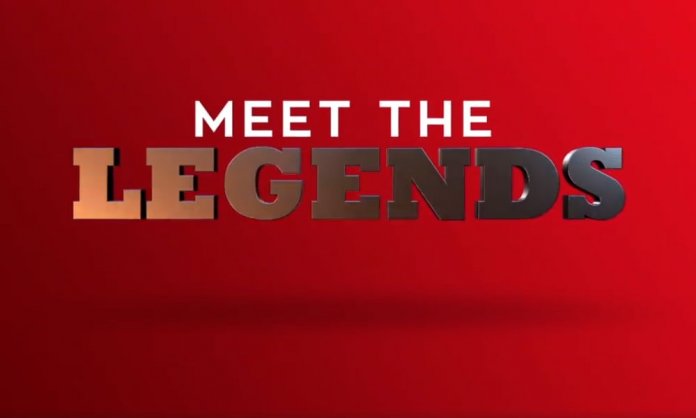 Calling all photography enthusiasts and media science students! Get ready for an unforgettable weekend as the most prominent legends in Pakistan's photography circuit are coming together for the biggest meet and greet of the year.
Not only will you get an opportunity to interact and learn from them, these icons will guide you to make a career out of your passion and help you strive to reach for the stars through Canon's Meet the Legends.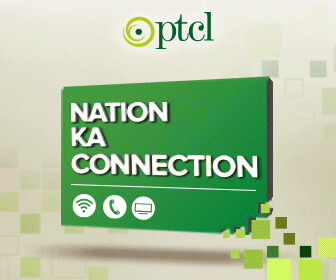 Unveiling the Photography Maestros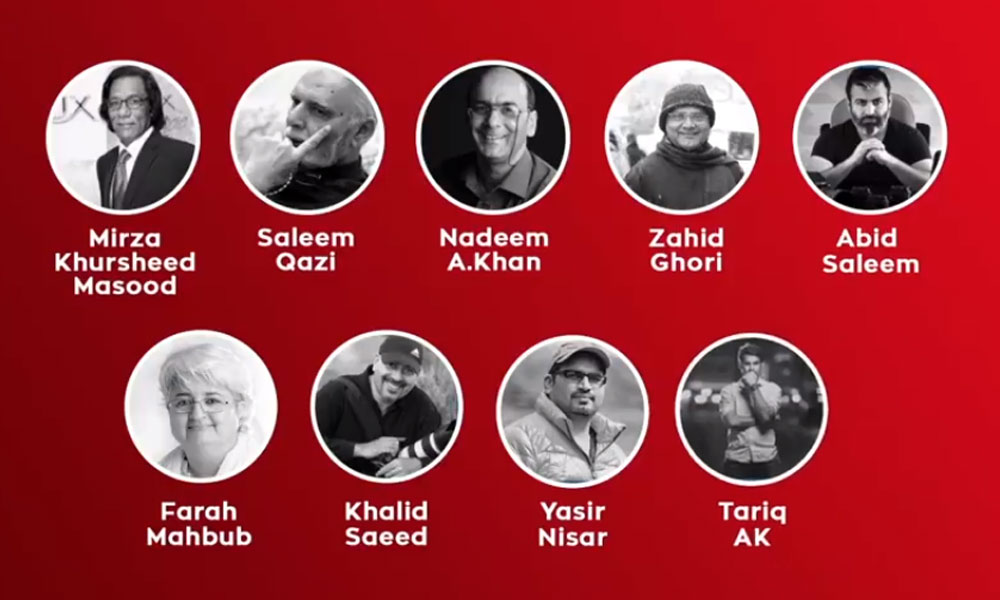 Here's the list of the country's top-notch photography legends who you can meet!
Mirza Kursheed Masood
Renowned photographer Mirza Kursheed Masood who is also a Lux Style Awards Winner for Lifetime Achievement Award in Fashion has vowed to continue to groundbreaking work in photography wants to pass on the techniques he has mastered to the next generation.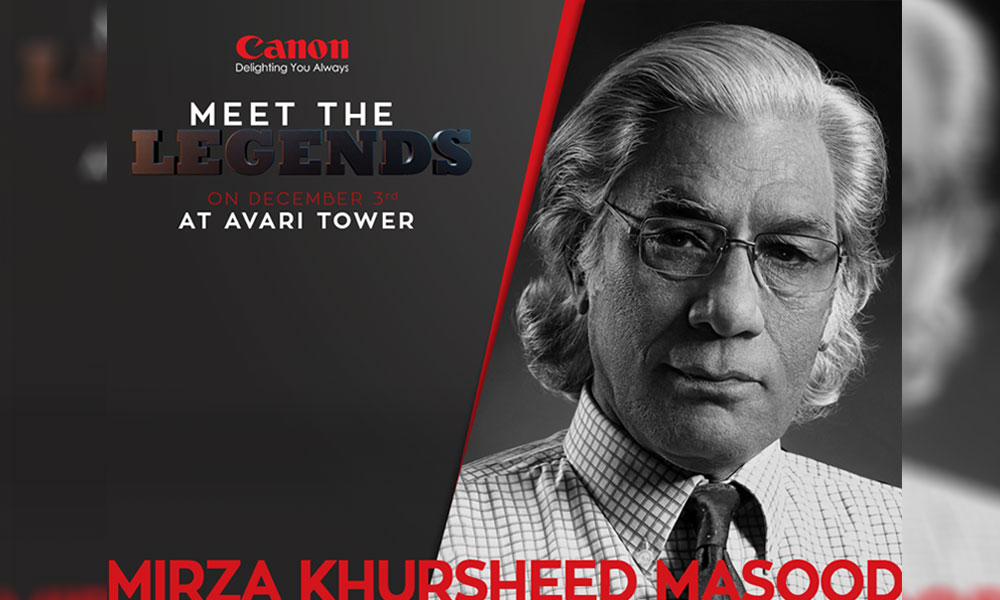 Saleem Qazi
Learning product photography from Saleem Qazi is all the more fun and easy! At the age of 9, he fell in love with photography, graduated from the Newyork Institute of Photography, and is now ready to teach the young enthusiasts!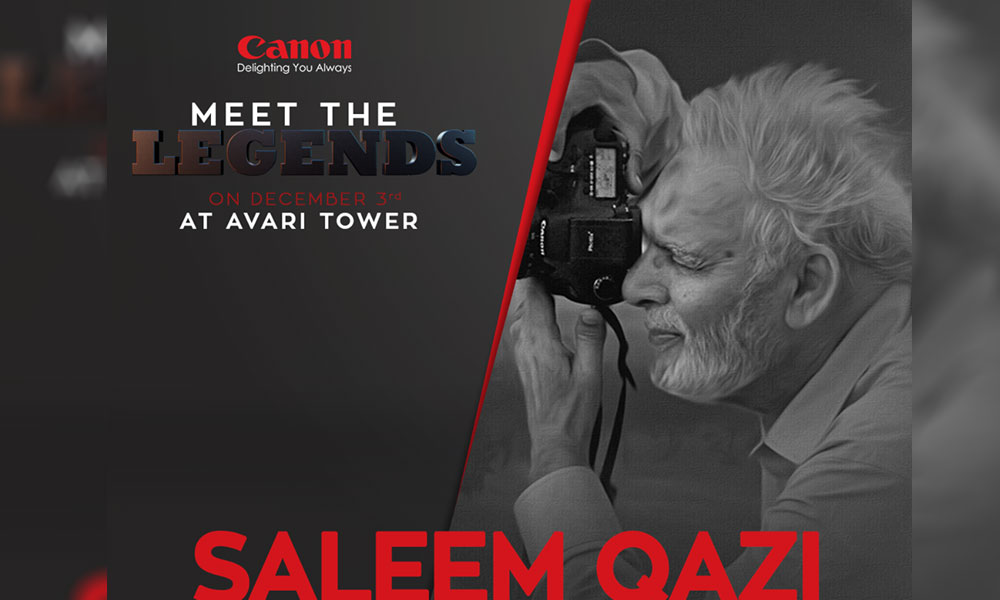 Nadeem A. Khan
Nadeem A. Khan who has invested over 30 years to his passion. He began his professional photography career in fashion and advertising and soon diversified to include food and commercial photography to his name as well.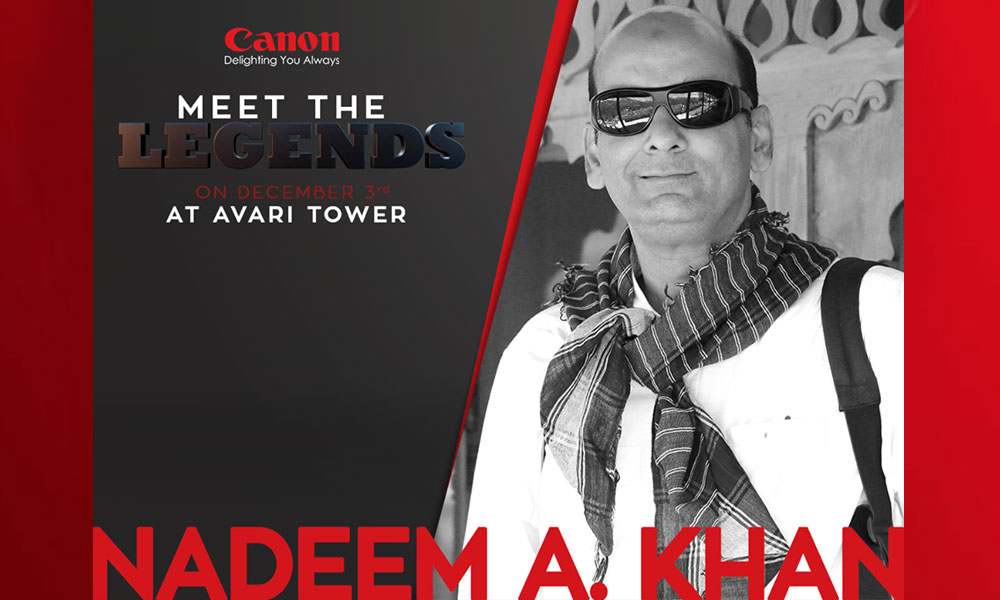 Zahid Gori
From Lays to Knockout, to Meiji and more, Zahid Gori is a name associated with many brands all across Pakistan. The photographer will be present at Canon Meet The Legends to teach his techniques!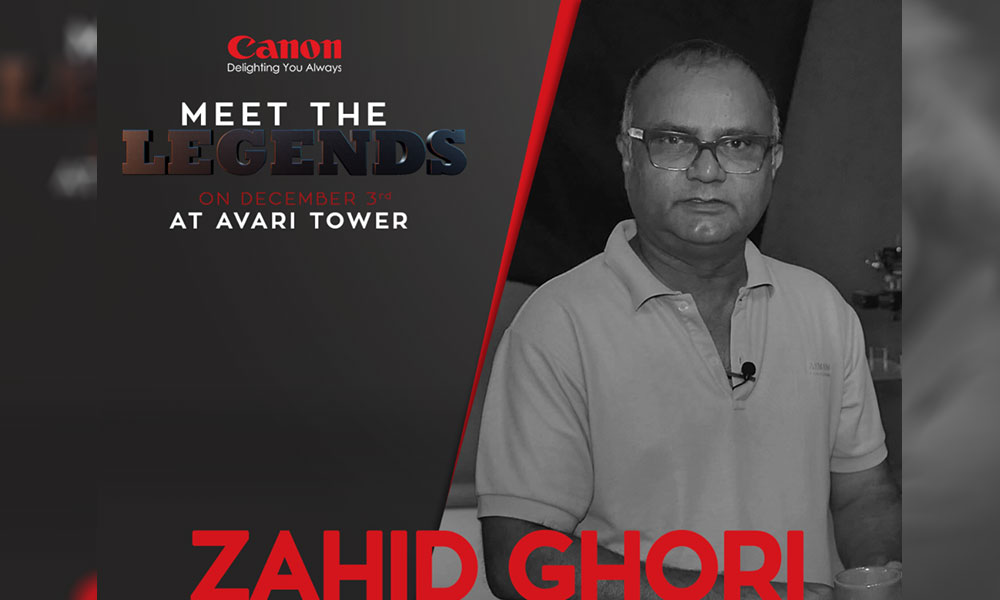 Abid Saleem
Abid Saleem is one of Pakistan's best fashion photographers! His unbelievable and exceptional art of photography is highly appreciated. He is also a 3-time nominee at Lux Style Awards for Best Photographer.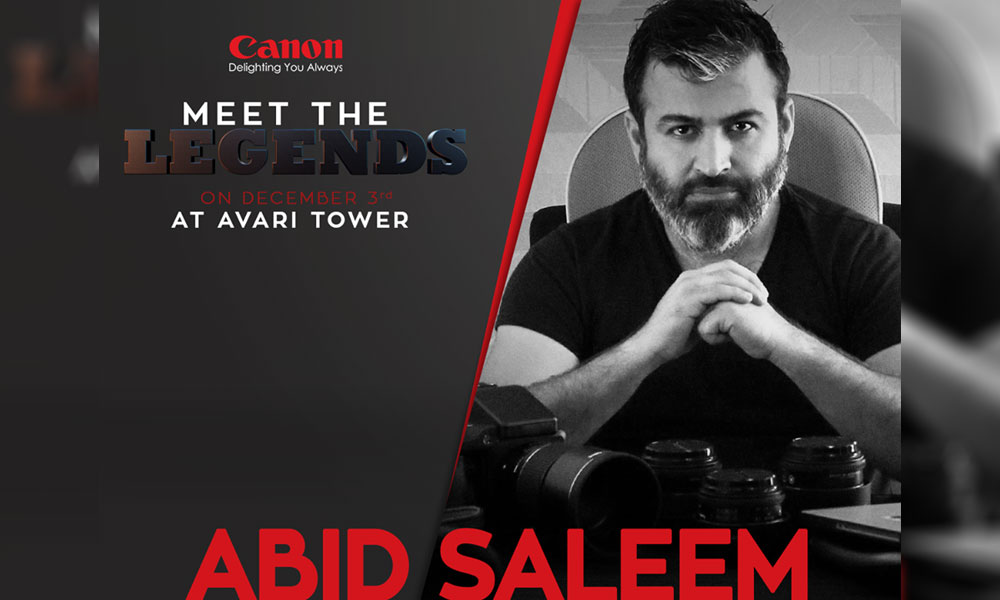 Farah Mahbub
Farah Mahbub aka Farah Jee is a Pakistani fine art photographer and a photography professor teaching at Indus Valley School of Art and Architecture, Karachi, Pakistan. Mahbub was awarded the second prize in the fine art category at Px3.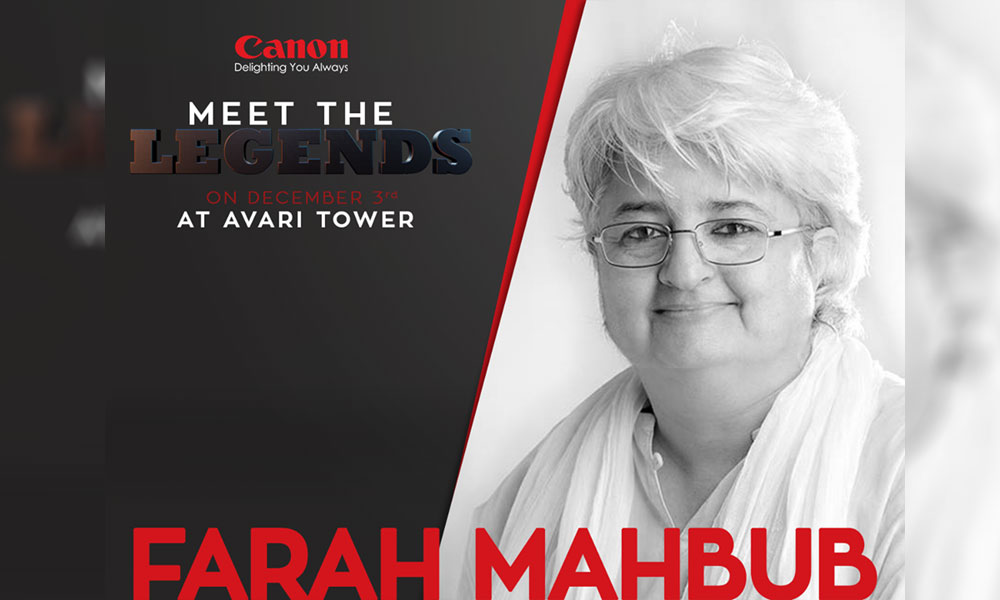 Khalid Saeed
From wedding photography to sports, Khali Saeed has done it all. He started his career back in 1996 and has created a name as one of the photography legends in Pakistan!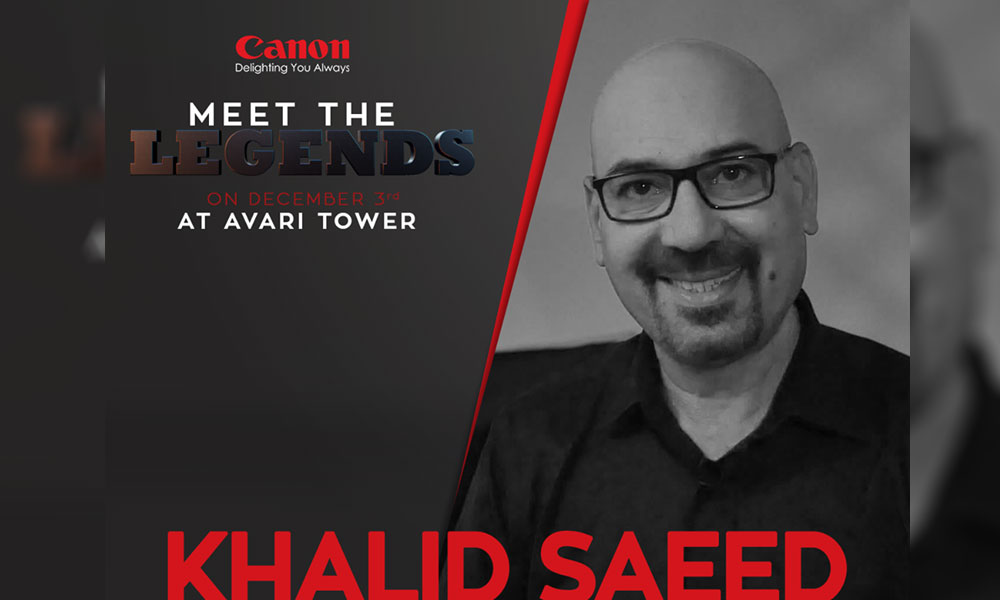 Yasir Nisar
Yasir Nasir has a passion to travel and catches the most captivating views, that not only please the eyes but also tug a few heartstrings.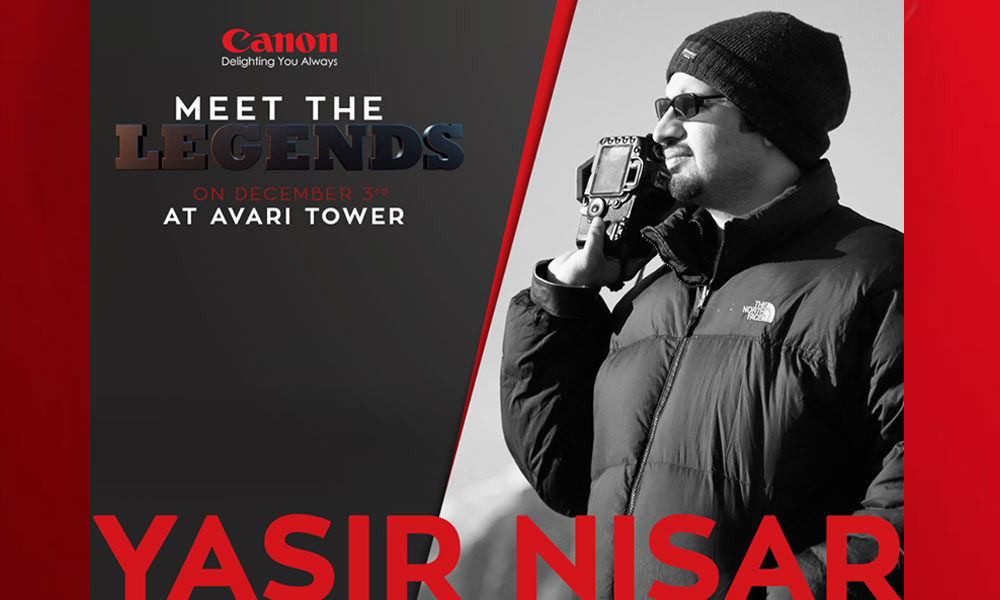 Tariq AK
You will also get a chance to meet and learn from Tariq AK, a young soul with an innovative mind who has made a strong foothold for himself in wedding photography.
Sir Rehmat Ullah Khan
Sir Rehmat Ullah Khan is also a part of Canon's Meet the Legends campaign and is a part of the panel as a moderator.
Free Services from Canon!
It's not just the legends that you will get the opportunity to meet. You also get entitled to free services by Canon, which include camera check-up and servicing, CMOS servicing, and cleaning for DSLRs!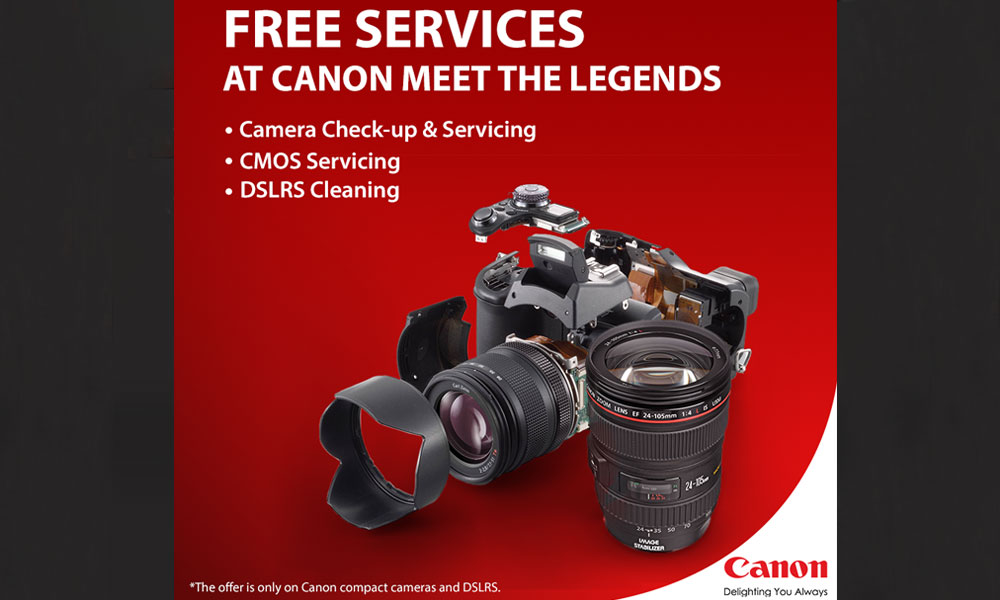 Venue & Timing
The Meet the Legends event is to take place on December 3rd, from 10am-6pm at Avari Towers, Karachi.
The event is FREE of cost and anyone can walk right in to avail this exciting opportunity! Punctuality is a must.
Schedule
The schedule is as follows:
10am-11 am: Introduction
11am-12pm: Travel and Nature Photography
1pm-2pm: Wedding, Events & Product Photography
2pm-3pm: Break
3:30-4:30: Fashion, Art & Abstract Photography
5:30pm-6:30pm: Commercial & Advertising Photography
6:30pm onwards: Thank you Ceremony
Individuals can avail the opportunity of personal counseling between 10am-6pm.
See you there!